Seventeen years of wind and rain, and then embark on a new journey.
On September 17, 2020, Zhengzhou Annike Industrial Co., Ltd. celebrated its 17th birthday. At 8: 18 a.m., the company's headquarters, fuliang branch and fuhua branch held a flag-raising ceremony at the same time. chairman Li fuchao, president Zhang daoyun and vice president Zhou fuchen attended and delivered speeches respectively, reviewing anike's hard work and vigorous development in the past 17 years, and encouraging anike people to work together and innovate.
Autumn cold chat steep, flick of a finger. Looking back 17 years ago today, Anneke laid the foundation for the construction of Quliang Science and Technology Industrial Park in Xinmi City. Seventeen years of vicissitudes of life and entrepreneurship, seventeen years of journey to create glory, we have had hardships, but we Anneke people indomitable, wind and rain, not afraid of hardships, overcome difficulties, in the joint efforts of Anneke people, zhengzhou Annike Industrial Co., Ltd. has now developed into a "high-tech enterprise with high output temperature, long life, low energy consumption, low emission, low investment blast furnace hot blast stove technology, supporting a full range of refractory manufacturing and EPC general contracting projects as its core business. Today, as an Anneke people, we feel proud and proud.
Climbing again and again, crossing again and again, the frames are like waterfalls and water hanging in front of you.
From 2003 to 2008, the company successively established Annike Fuliang, Annike Fuhua, Annike Beijing and Annike Fugang branches, which have the production capacity of full coverage of refractory products in the field of blast furnace hot blast stove.
From 2008 to 2012, the company successively passed the certification of quality management system, environmental management system and occupational health and safety management system; won many honors such as famous brand products in Henan Province, famous trademarks in Henan Province, and AAA-level industrial enterprises in Henan Province; presided over and participated in the drafting of a number of national standards for hot blast stoves and refractory materials. During this period, Anneke made concerted efforts to establish the world's first top-fired hot blast furnace CFD digital model cold and hot simulation comprehensive laboratory. Relying on this platform, the company actively promoted the research and development of super-large high-temperature top-fired hot blast furnace equipment technology. It has successively configured hot blast furnace integrated core refractory materials for Jiangsu Shagang, Shougang Jingtang, Baosteel Zhanjiang, Vietnam Hejing and other super-large blast furnaces, marking the company's move from single refractory materials manufacturing to refractory materials integration.
From 2013 to 2019, on the basis of more than ten years of experience in hot blast furnace technology research and development and innovation, the company successfully developed the "Anneke cone column rotary cutting top-burning hot blast furnace". As a result, Zhengzhou Annike Industrial Co., Ltd. high-speed forward, made a breakthrough achievements.
The signing of the first international business EPC (Turkey) project; The first independent intellectual property right "Anneke cone column rotary cutting top combustion hot blast stove" was officially put into operation in Changzhou Dongfang Special Steel; The project "Research and Application of Key Technology of High Blast Temperature in Super Large Blast Furnace" won the first prize of Metallurgical Science and Technology and the first prize of Henan Province Science and Technology Progress; "Cone column rotary cutting top combustion hot blast stove" technology to achieve the largest domestic 2800m3 blast furnace project and foreign 1590m3 blast furnace project promotion and application of achievements, all marks the company from refractory integration to EPC general contracting project and technology output of high-tech enterprises transformation.
Up to now, Zhengzhou Annike Industry has followed the national strategy of "the belt and road initiative". Annike cone-column rotary-cut top-fired hot blast stove has successfully entered international markets such as Vietnam and Hecheng Iron and Steel, RASHMI Iron and Steel in India, and Serbia Iron and Steel in Hegang. At present, the company has built and renovated more than 600 hot blast stove projects at home and abroad in the EPC general contracting mode.
Looking back on the past, scenes of historical fragments reflect passionately in front of us, converging into a history of Annike's own struggle.
2020 is destined to be another extraordinary year in the development of Anneke. Under the shadow of the global raging of the new coronary pneumonia, the Anneke team carefully organized, pragmatic and coordinated, closely around the production and operation indicators determined in 2020, solid "sales contract", "product quality", "production cost" as the main line of management system, the operating indicators have been significantly improved compared to the same period last year. In August, Zhengzhou Annike Hot Blast Stove Engineering Technology Co., Ltd. was established in Zhengzhou District (Zhengdong) of Henan Pilot Free Trade Zone, which opened a new journey for the company's development.
In 2020, all employees adhere to the "Anneke cone column rotary cutting top-burning hot blast stove" technology promotion as an opportunity to continue to strengthen the promotion of technical marketing, while strictly implementing the "four acceptance, 15-point inspection" as the core of the product quality control system, strengthen the quality training of grass-roots employees, to ensure that the control is implemented. In the daily management work, earnestly implement the work requirements admonished by the chairman of the board of directors. When arranging the work, the instructions should be clear and the standards should be clear. More guidance and regular communication; Arrangement and frequent inspection; Follow the process and attach importance to the results. When carrying out the work, we should do it: don't understand and ask clearly; Can't do it, quick feedback; If there is a problem, correct it immediately; Today's work is over. All work is promoted around the work goal of "quality first, progress, customer satisfaction and market", and joint efforts are made to achieve various business indicators in 2020 and the sustainable and healthy development of Anneke.
Seventeen years of vicissitudes of life, spring and autumn; seventeen years of starlight, magnificent song of triumph, the era of youth, the prosperity of youth. In the face of the challenge of not advancing or retreating, we must not slack off at all. Let us work together to continuously promote the technological development of blast furnace hot blast stove and the progress of refractory technology, and let us work together to become the preferred service provider for high-temperature industry!
Headquarters management personnel style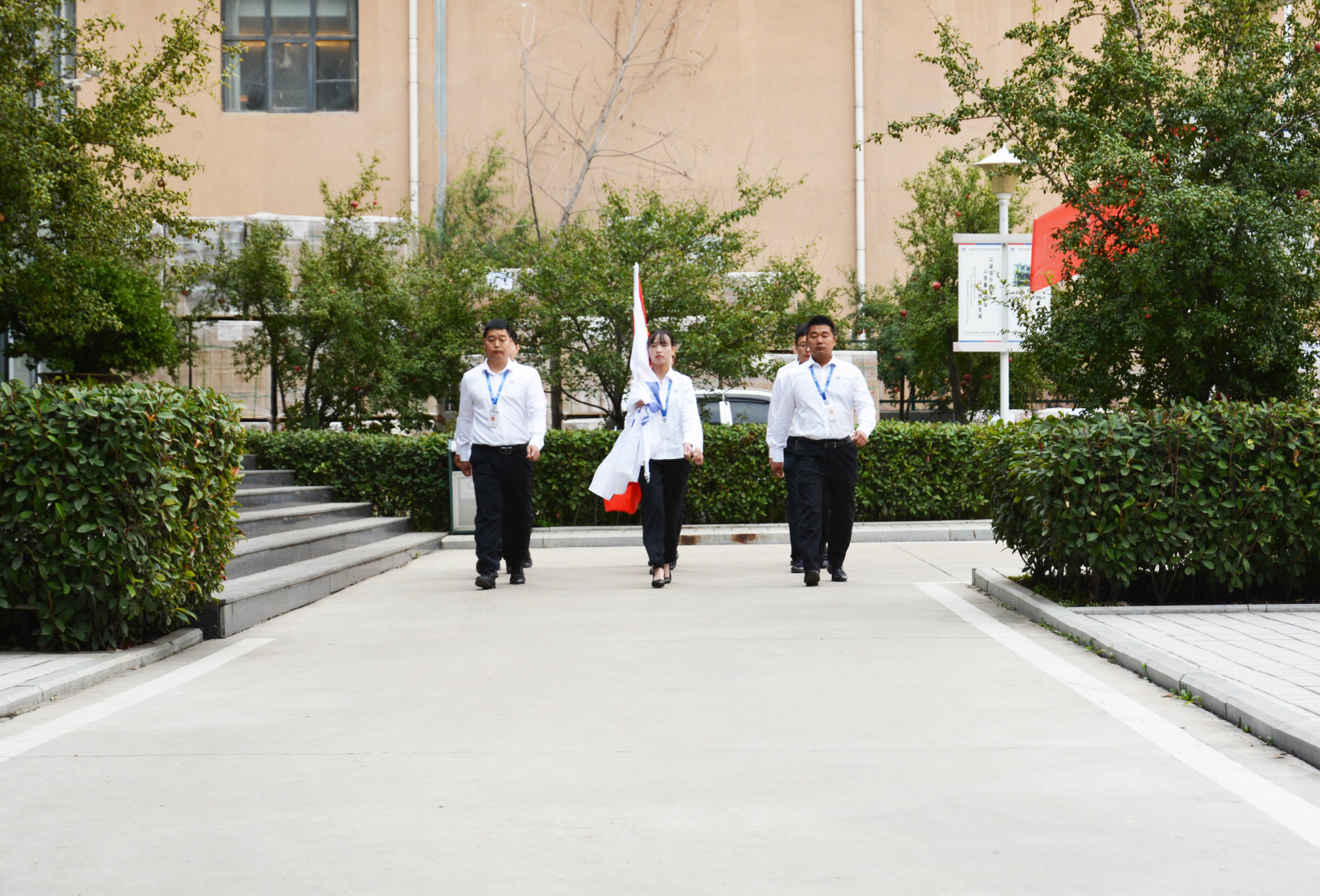 Headquarters Flag-raisers line up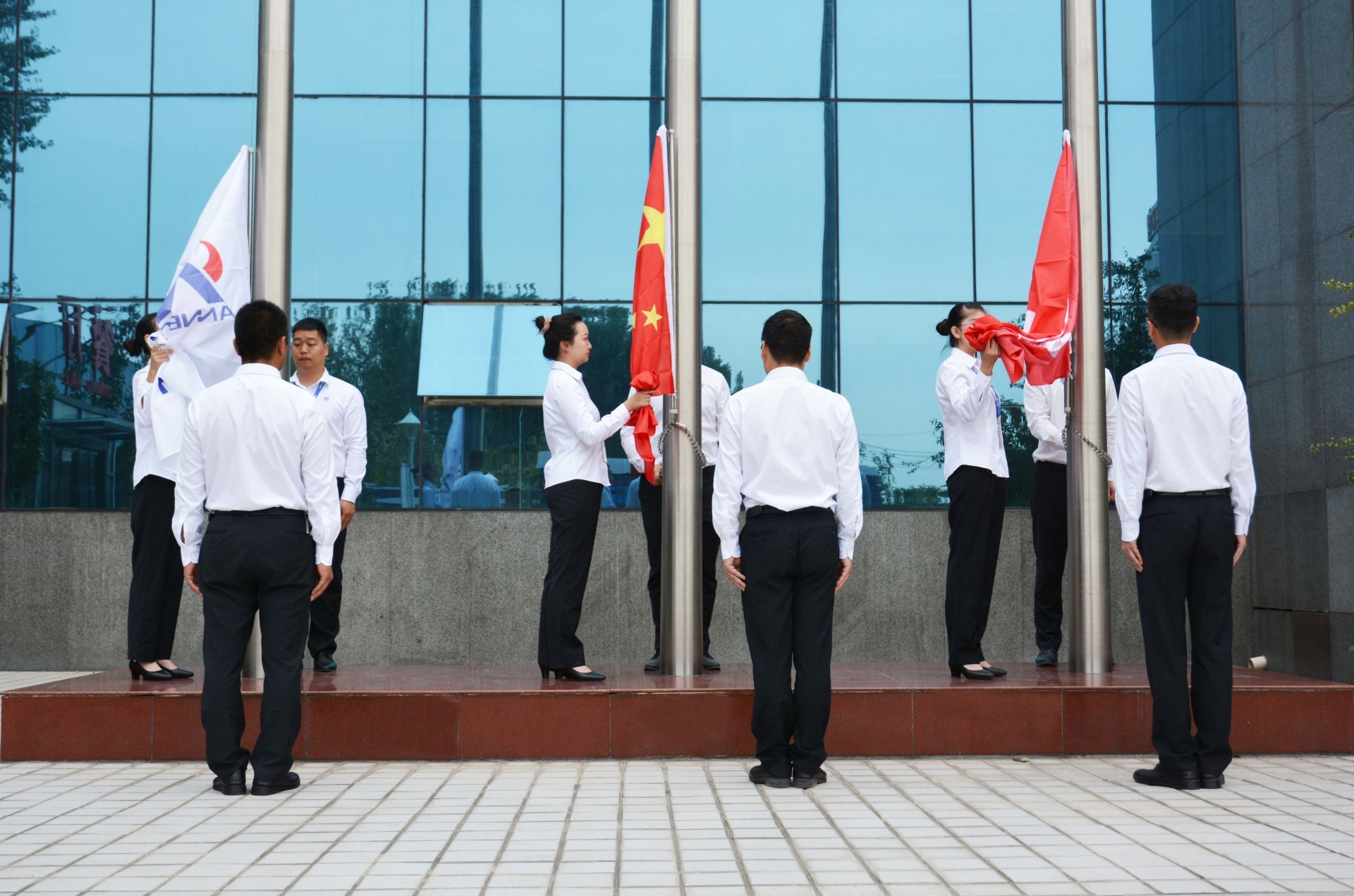 Flag Raising Ceremony at Headquarters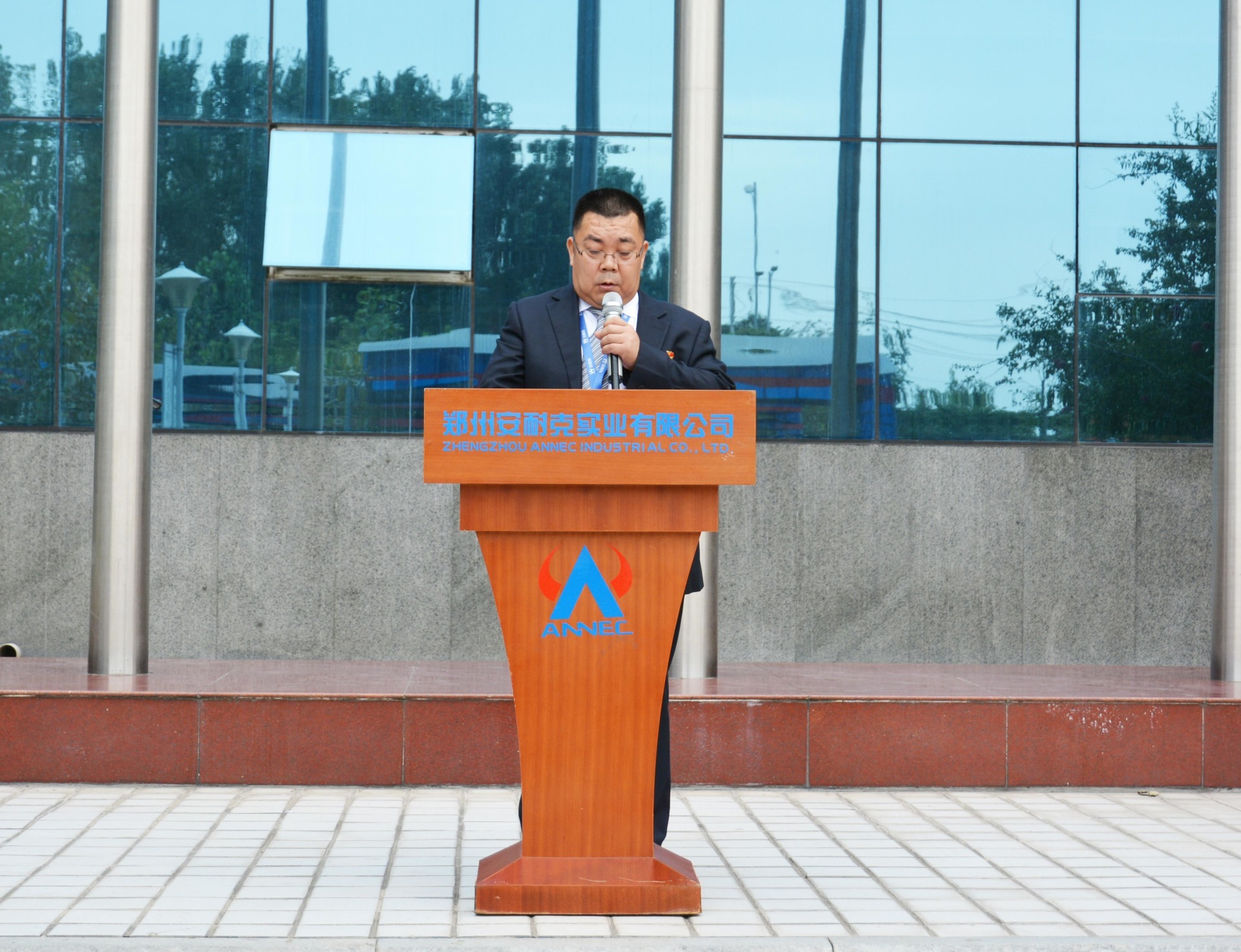 Chairman Li Fuchao attended the flag-raising ceremony of the headquarters and delivered a speech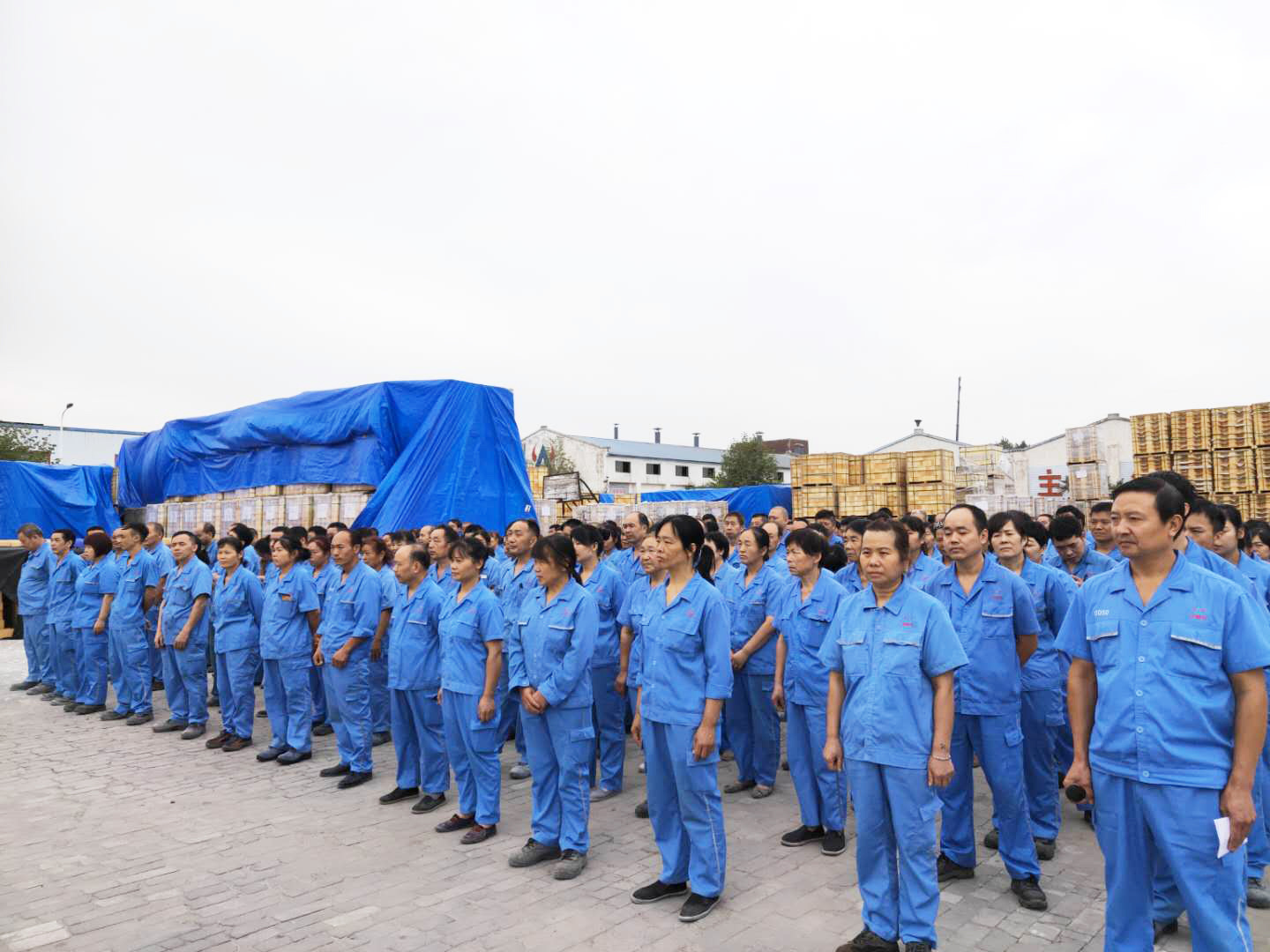 Fuliang all staff style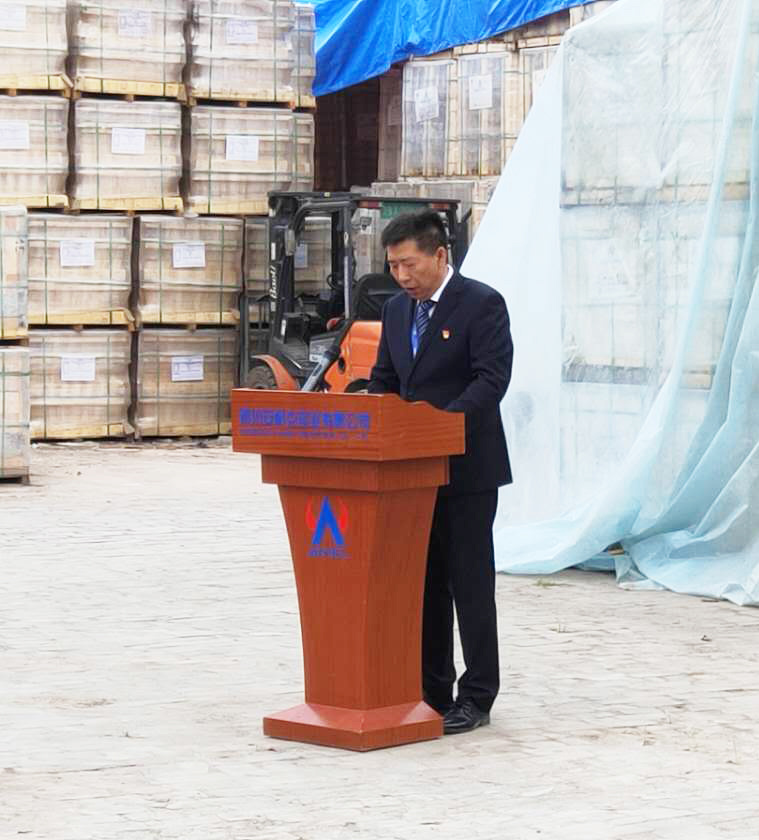 President Zhang Daoyun attended the flag-raising ceremony of Fuliang and delivered a speech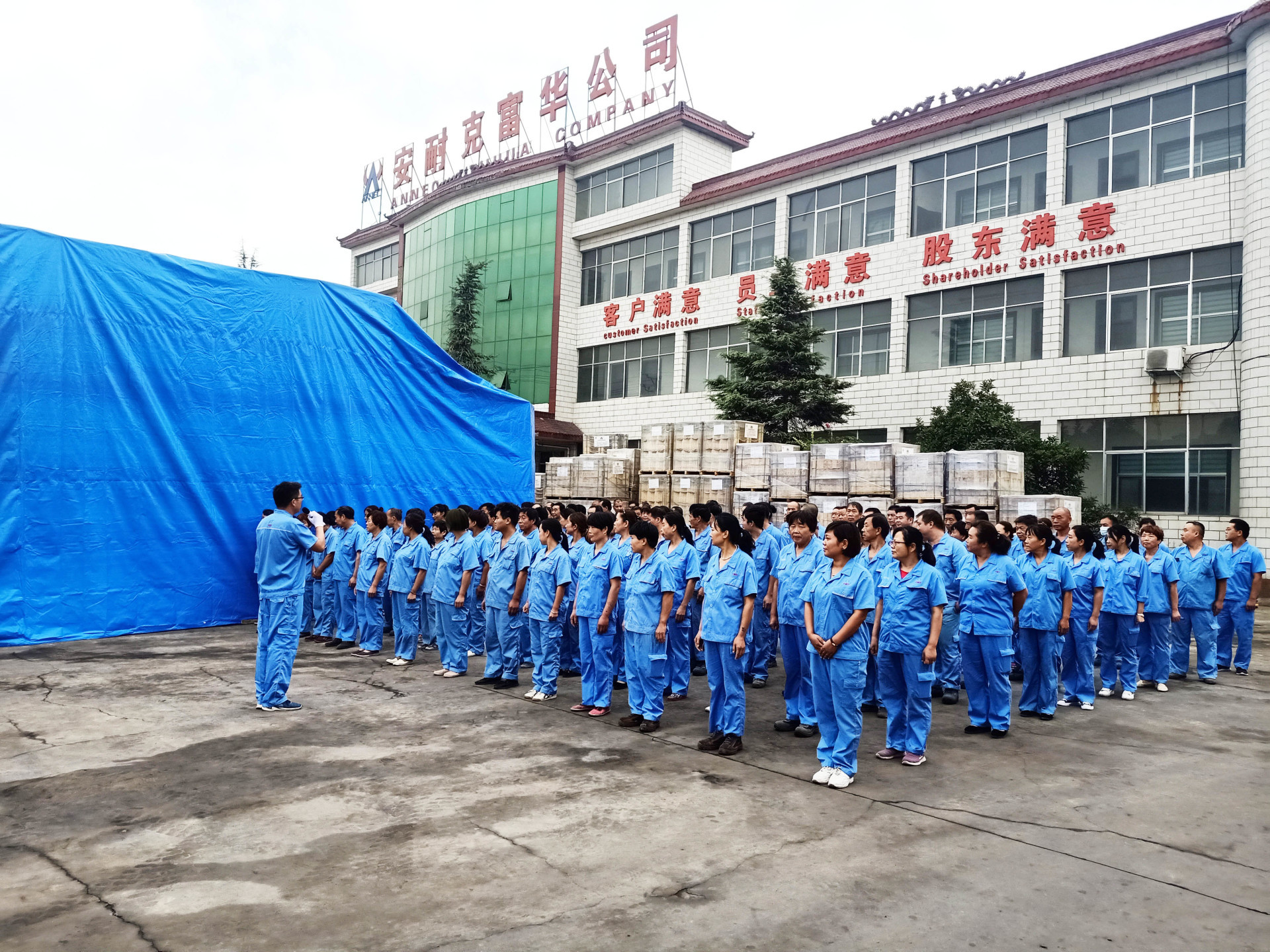 Fuhua all staff style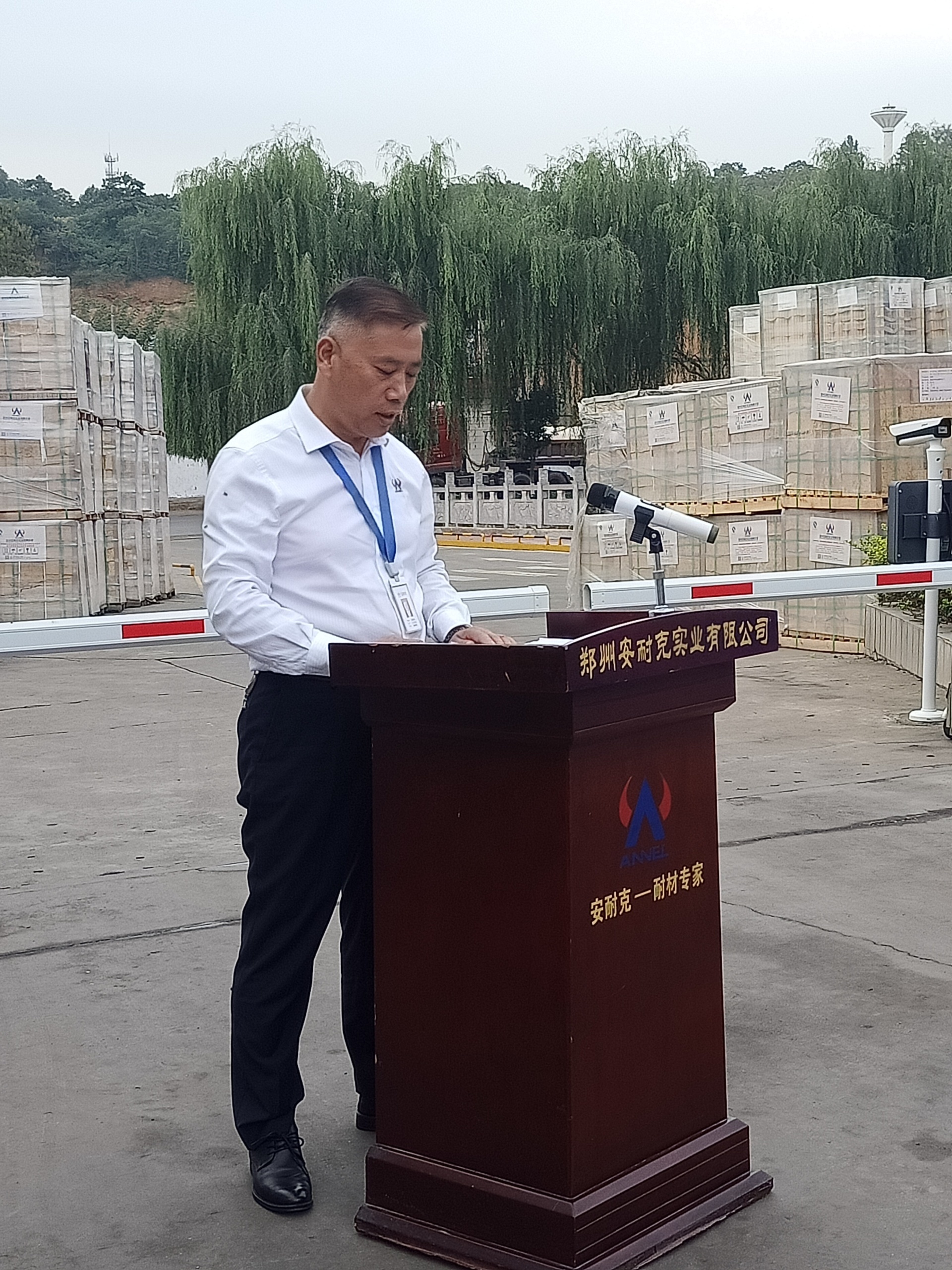 Vice President Zhou Fuchen attended the Fuhua flag-raising ceremony and delivered a speech