Team
---
The company has set up 11 multidisciplinary research and development teams of metallurgy, materials, thermal engineering and structure, headed by academician Zhou Guozhi of the Chinese Academy of Sciences, professor Jiang Fengshan, inventor of rotary cutting top combustion hot blast stove, and dr Zhang Daoyun, an expert in refractory industry, aiming at the forefront of the world's steel technology development, and constantly creating green, intelligent and collaborative new technologies, new processes and new products for the steel industry and materials industry.


Annec Hot Blast Stove Expert Seminar

Scientific and Technological Achievements Evaluation Meeting of "Key Technology Research and Integrated Innovation of High-efficiency Low-carbon High-temperature Hot Blast Stove"
Zhou Guozhi, head of the company's academician workstation, academician of the Chinese Academy of Sciences. Physical chemist of metallurgical materials, professor of Shanghai University and University of Science and Technology Beijing.
Jiang Fengshan, a professor-level senior engineer, the company's chief designer, the head of the academician workstation, and the inventor of the rotary cutting top-burning hot blast stove, laid the foundation for the invention and application of Anike cone-column rotary cutting top-burning hot blast stove.
Zhang Daoyun, chief engineer of the company, doctor of materials science, professor-level senior engineer. China refractory industry association expert committee experts, Luoyang City, "ten outstanding science and technology youth", Luoyang City, outstanding experts.
R&D Platform
Annike has established a number of R & D institutions such as top-burning hot blast stove technology R & D center, Henan academician workstation, Henan post-doctoral innovation practice base, Henan engineering technology research center, etc., and has cooperated with many well-known domestic universities,
The world's first CFD digital model, cold state and hot state simulation comprehensive laboratory and other scientific research platforms have been set up to provide experimental basis for the development of high air temperature, long life, low energy consumption, low emission and low investment blast furnace hot blast stove.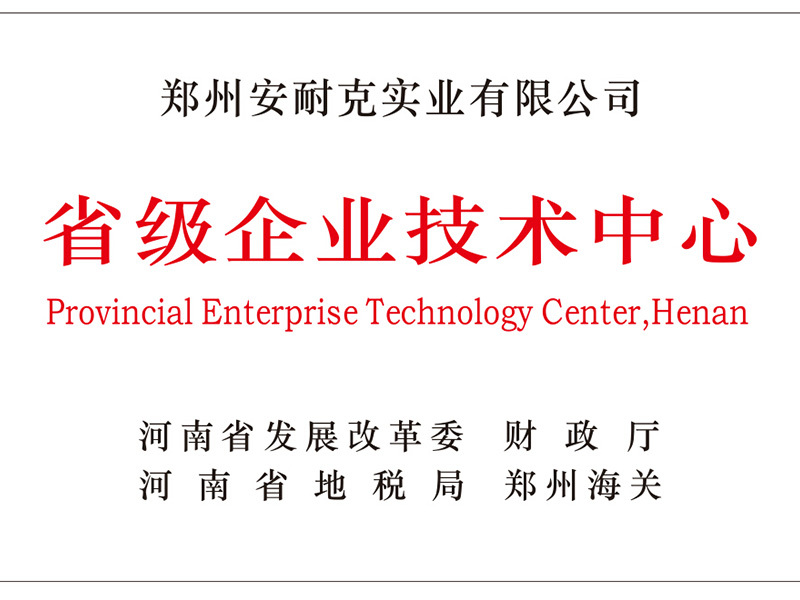 Provincial Enterprise Technology Center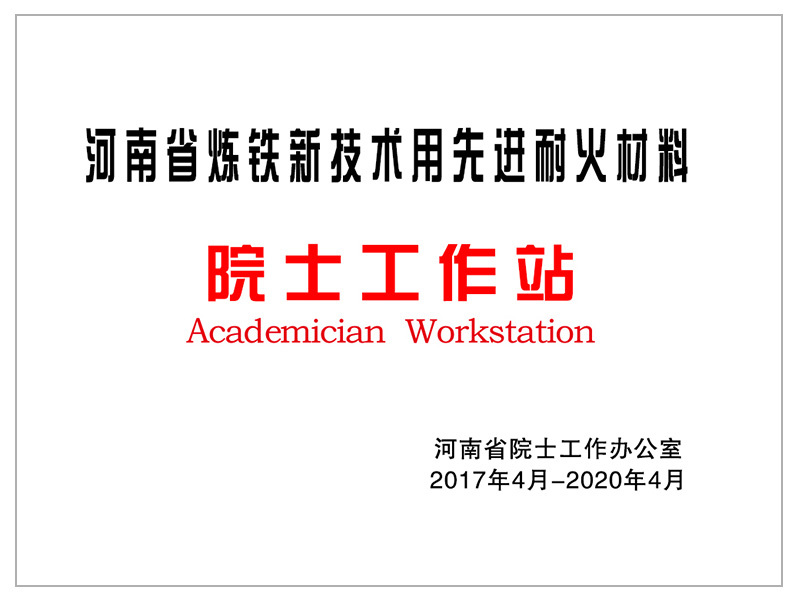 Provincial Academician Workstation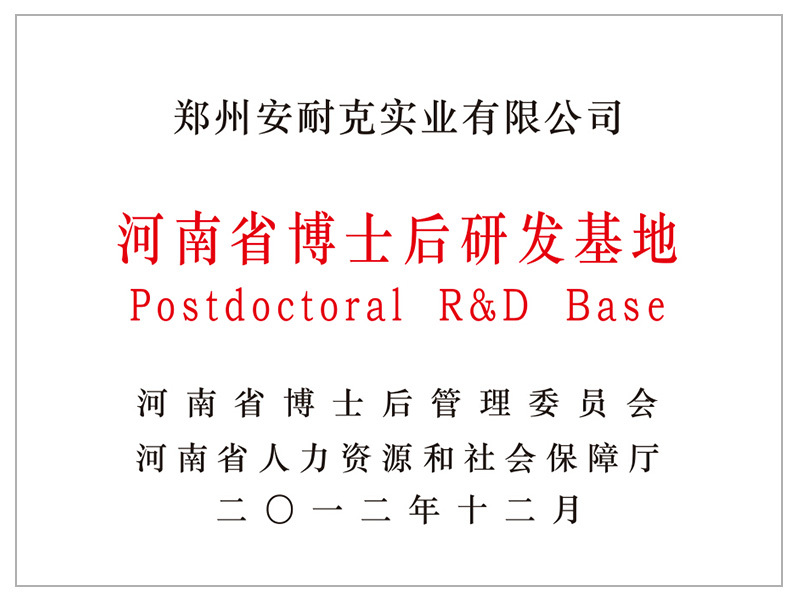 Postdoctoral Research and Development Base
Provincial Engineering Technology Research Center