Zhengzhou Annec Industrial Co., Ltd.
---
Zhengzhou Annec Industrial Co., Ltd., established in September 2003, is the headquarters of Annec Group. The company is located in the advanced manufacturing development zone of Xinmi City, Zhengzhou City, Henan Province. It is subordinate to Annec Fuliang, Annec Fuhua and Annec Fubao. Company headquarters covers an area of 210000 square, more than 700 employees.
With the mission of "continuously promoting the technological development of blast furnace hot blast stove and the technological progress of high-temperature new materials", the company has established four R & D platforms, which are Henan academician workstation, Henan postdoctoral innovation practice base, Henan engineering technology center and the world's first top-burning hot blast stove CFD digital model, cold state and hot state simulation comprehensive experimental center, A multidisciplinary research and development team of 11 metallurgy, materials, thermal engineering and structure, headed by academician Zhou Guozhi of the Chinese Academy of Sciences, inventor Jiang Fengshan of rotary cutting top combustion hot blast stove, and doctor of materials Zhang Daoyun, has been committed to the technological innovation and development of blast furnace hot blast stove for a long time. He has won more than 110 patents and proprietary technologies, presided over or participated in the formulation of 12 national and industry standards, and won the National Metallurgical Science and Technology Progress Award of Henan Province.
Annec has always focused on the independent research and innovation of blast furnace hot blast stove technology. In cooperation with China Metallurgical Jingcheng Company and Beijing University of Science and Technology, Annec has continuously optimized the system structure and refractory configuration of top-burning hot blast stove for a long time. After more than 1,000 tests, Annec has successfully developed the technology of cone column rotary cutting top-burning hot blast stove through numerical simulation, cold state and hot state experiments. It has completely independent intellectual property rights and has obtained Russian, Japan, it provides technology and products for more than 3000 hot blast furnaces equipped with more than 1000 large and medium-sized blast furnaces built by domestic Baowu Iron and Steel, Anben Iron and Steel, Hebei Iron and Steel, Shougang Group and other enterprises. It has been successfully applied in 450m3 to 5872m3 blast furnaces in 16 countries including Vietnam, Indonesia, Iran, India, South Korea, Japan, Malaysia, Turkey, Ukraine, Russia, and Serbia, helping global steel companies to develop energy-saving, high-yield, low-nitrogen and low-carbon green development. The top-burning hot-blast stove technology, high-quality refractory products and all-round life-cycle services used by Annec have been recognized and affirmed by customers at home and abroad.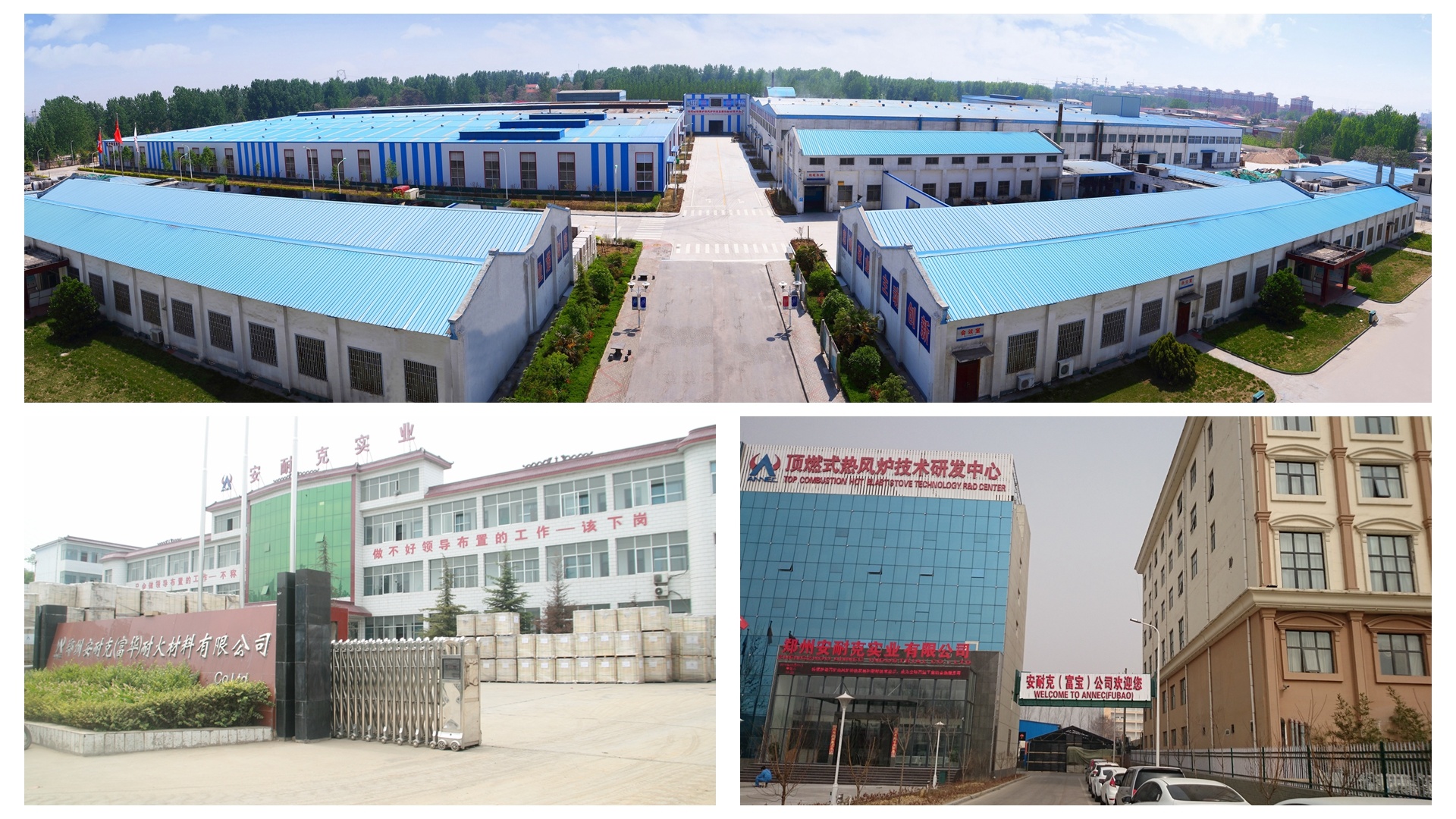 Annec always adheres to the tenet of "customer satisfaction, employee satisfaction, and shareholder satisfaction", and adheres to the concept of "promoting development with technology, survival with quality, and integrity as the foundation", in order to continue to promote the development of blast furnace hot blast furnace technology and high-temperature new material technology Progress, become a service provider of the global high-temperature industry to move forward courageously!