Anke Donates Anti-Epidemic Supplies to Hegang Serbia Steel
2020
Year
3
Month
29
Zhengzhou Annike Industrial Co., Ltd. donated to Serbia Steel Company of Hegang Group.
30000 disposable medical surgical masks, 30000 double disposable medical gloves and a batch of epidemic prevention drugs. This is the first time that Anke has donated overseas while actively helping to fight the epidemic at home.
As a leader in China's hot blast stove industry, Annike also has a long history with Serbia. On September 29, 2018, the ignition operation of the 1595m blast furnace hot blast furnace of Serbia Iron and Steel Company of Hegang Group undertaken by Annike marked the full commissioning of the first international EPC project of Annike cone-column composite top-fired hot blast furnace-the upgrading and renovation project of No.1 and No.2 blast furnaces of Serbia Iron and Steel Company of Hegang Group. This donation is a manifestation of the company's response to the call to "build a community of human destiny", actively fulfilling its social responsibilities, and overcoming difficulties with Serbia. It is also a testimony of the steel-like friendship between Anke and Hegang Serbia Steel Company.
Lu Yingjun, Secretary of the Party committee of the company, presided over the donation ceremony. Sang Mengli, director of Xinmi Municipal People's Congress, and Li Fuchao, chairman of the company, jointly attended the donation ceremony.
Since the occurrence of the new coronary pneumonia epidemic, Anneke has achieved remarkable results in the prevention and control of the epidemic on the one hand and the resumption of work on the other, and has been highly affirmed by the leaders of the Zhengzhou epidemic prevention and control leading group, the Xinmi municipal party committee, the municipal government, and the Xinmi industrial agglomeration area. At the same time, under the leadership of Chairman Li Fuchao, the company has donated money and materials to Quliang Town, Chaohua Town and Guozhuang Village, Yuanzhuang Township, condolences to the epidemic prevention points, brought living materials, epidemic prevention materials, and under the organization of the company's party committee, Party members and comrades donated money and materials to major epidemic areas in China, contributing to the phased victory of the regional fight against the epidemic.
City leaders and company employees to participate in the departure ceremony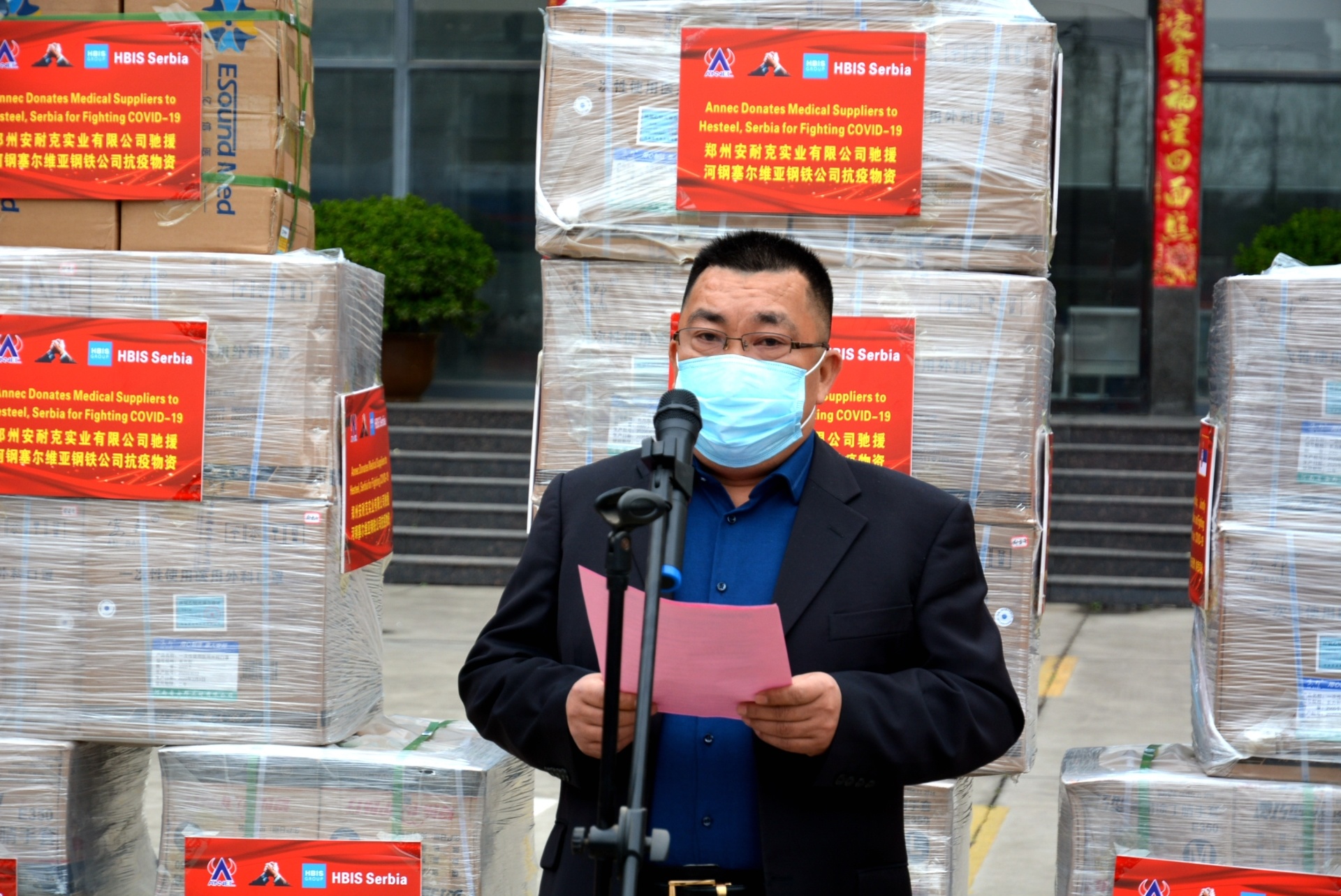 Chairman Li Fuchao Speech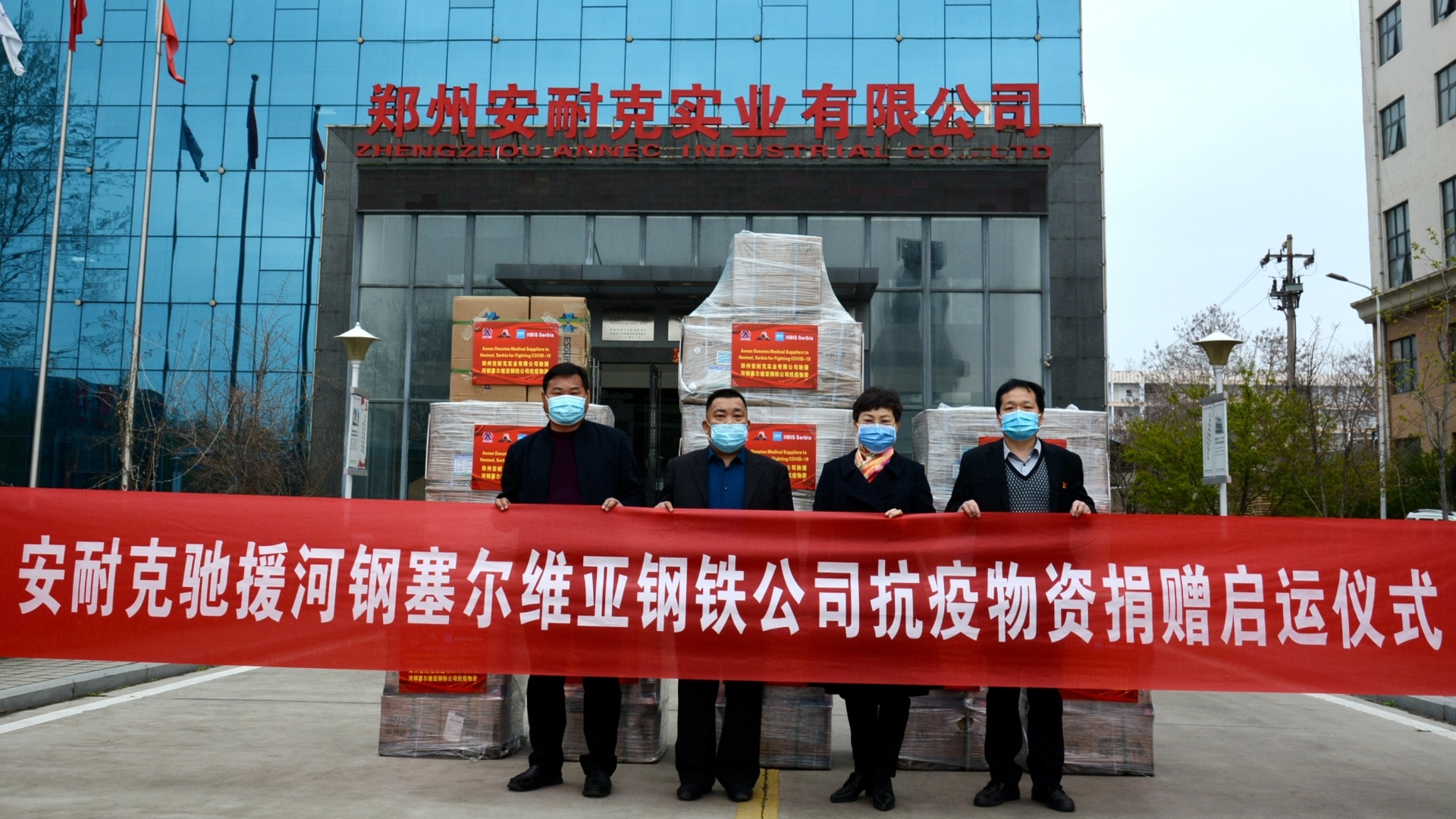 Donation Depart Ceremony