Donate love fund, condolences sick staff
On April 13, 2018, braving the spring rain, four people, including Lu Yingjun, secretary of the company's party Committee, Zhang Fuqiang, manager of Fuliang Company, Zhu Xibin, director of the molding workshop, and Cheng Hongli, production technology department of Fuliang Company, went to the home of Niu Meihong, an employee of the company, to express their condolences to the sick Niu Meihong.
Niu Meihong and his lover Chen Wenjie are both employees of Fuliang Company. They are conscientious and conscientious in their posts, and they run a good family life with industrious hands. However, in February 2018, Niu Meihong suddenly felt unwell and had unbearable abdominal pain. He was sent to Xinmi Hospital of Traditional Chinese Medicine, and then transferred to the First Affiliated Hospital of Zhengzhou City. He was diagnosed with acute pancreatitis. After treatment, he was released from the hospital in April 2018 and went home to recuperate. During the hospitalization period, he spent more than 100,000 yuan on medical treatment, which brought great pressure to the originally happy and peaceful family. After learning of Niu Meihong's illness, the company immediately sent someone to know about Niu Meihong's specific treatment and decided to give love assistance to Niu Meihong. Li Fuchao, chairman of the company traveling far away in Serbia, also called back to specially arrange to offer condolences to Niu Meihong as soon as possible.
On the morning of April 13, Secretary Lu Yingjun, Manager Zhang Fuqiang, Director Zhu Xibin and Cheng Hongli came to Niu Meihong's home to express their condolences. They learned more about Niu Meihong's illness, treatment and the actual situation of the family, and donated a love fund of 3000 yuan on behalf of the company. Secretary Lu comforted Niu Meihong to be at ease at home and to report any difficulties to the company in time. The company will try its best to help every employee and will not let an Anneke fall behind. Manager Zhang also said that she was welcome to return to work as soon as possible after Niu Meihong became ill.
Secretary Lu, Manager Zhang and Director Zhu visited Niu Meihong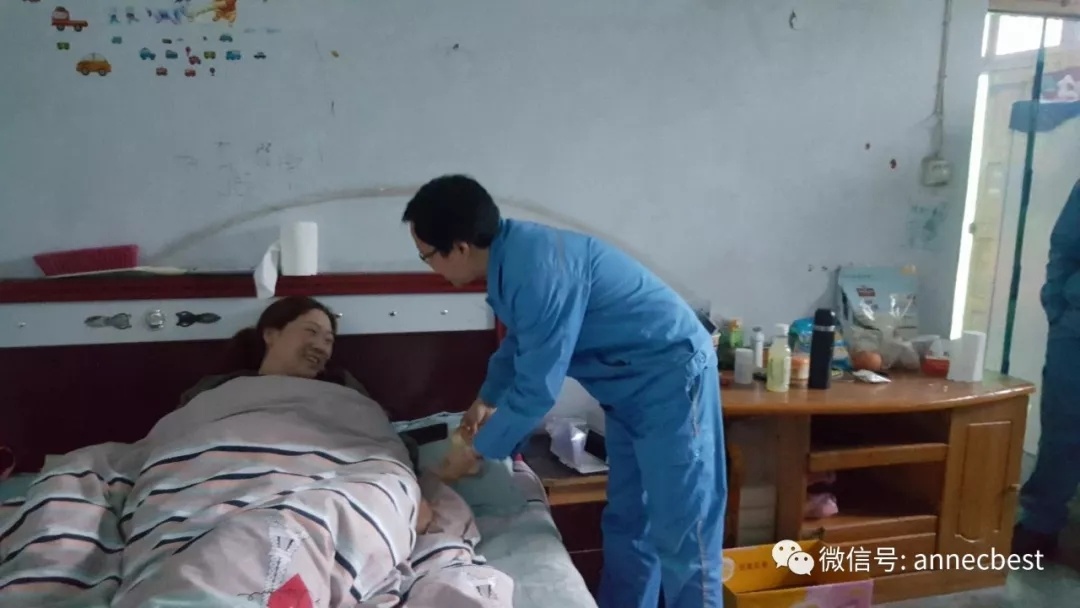 Secretary Lu gave the love fund to Niu Meihong.