The company held a flag-raising ceremony for the 16th week.
2019Year9Month17On the 15th, Zhengzhou Annike Industrial Co., Ltd. welcomed its 16th birthday.
Morning8Point18At the flag-raising ceremony held at the same time by the company's headquarters, Fuliang Branch and Fuhua Branch, Chairman Li Fuchao Company, President Zhang Daoyun and Chairman Wang Yiping of the Board of Supervisors attended and delivered speeches respectively, reviewing Annike's hard work and vigorous development in the past 16 years and encouraging Annike people to work together and make new innovations.
Sixteen years of vicissitudes of life to start a business, sixteen years of journey to forge brilliant, although there have been hardships, there have been helpless, but Annike people indomitable, wind and rain, now Annike has developed into output high wind temperature, long life, low energy consumption blast furnace hot blast stove technology, supporting refractory manufacturing andEPCGeneral contracting project as the core business of the national high-tech enterprises. Today, as Anneke people, we feel proud and proud.
Looking back on the 16 years of wind and rain, Annike has completed a leap again and again. From2003Year2008In the year, the company has set up Anneke Fuliang, Anneke Fuhua, Anneke Beijing, Anneke Fugang branch, with the blast furnace hot stove field resistant material category full coverage of production capacity.
From2008Year2012In 2002, the company successively passed the certification of quality management system, environmental management system and occupational health and safety management system, and established the world's first top-burning hot blast stove.CFDRelying on this platform, the company actively promotes the research and development of equipment technology for super-large high-air temperature top-burning hot blast stove. It has integrated core refractory materials for super-large blast furnaces such as Jiangsu Shagang, Shougang Jingtang, Baosteel Zhanjiang and Vietnam Hejing, marking the company's progress from single refractory material manufacturing to refractory material integration.
2013On the basis of more than ten years of experience in hot blast furnace technology research and development and innovation, the company successfully developed the "Annike-style No.4Generation of top-burning hot stoves ". The company has integrated from refractory materialsEPCGeneral contracting projects and technology output forward. Keep up with the pace of "the belt and road initiative" national strategy, Anneke's first4Generation of top-fired hot blast stoves successfully entered Vietnam and Fensteel, IndiaRASHMISteel, Hegang Serbia Steel and other international markets, the company is currently based onEPCThe general contracting model has been newly built and transformed at home and abroad.600m³To3000m³blast furnace200The remaining hot blast stove works.
Looking back on the past, scenes of historical fragments reflect passionately in front of us, converging into a history of Annike's own struggle.
2019In 2005, Annike continued the past and moved forward in pursuit of dreams. According2019According to the overall work requirements of the year, all employees of the company focus on the content of the "15 key tasks", pragmatically coordinate, optimize the company's organizational system and operating mechanism, and gradually build a management system with "sales contract", "product quality", and "production cost" as the main line., Various operating indicators have been greatly improved compared with the same period last year.
Sixteen years of vicissitudes of life, spring and autumn; sixteen years of starlight, magnificent song of triumph, the age of youth, the prosperity of youth. In the face of all kinds of challenges and competition, we can't slack off at all. Let's work together to continuously promote the scientific and technological development of blast furnace hot blast stove and the progress of refractory technology. Let's work together to become the preferred service provider of high temperature industry!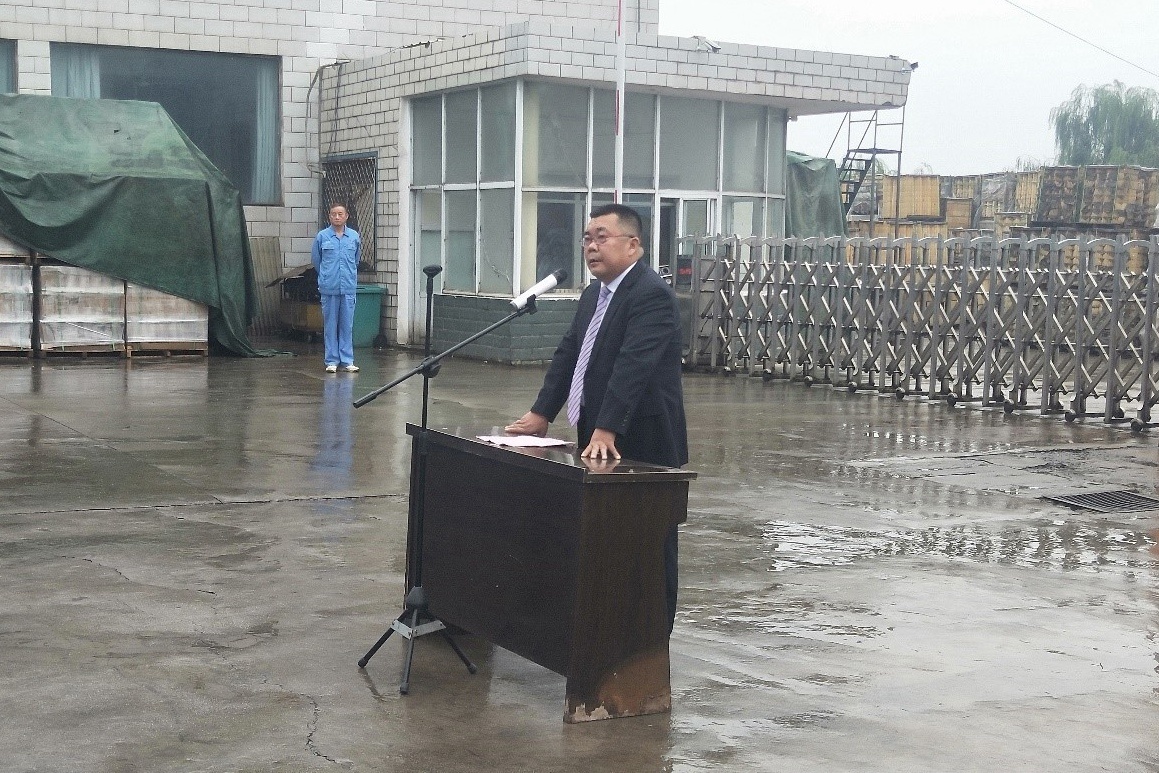 Chairman Li Fuchao Attends Fuhua Flag Raising Ceremony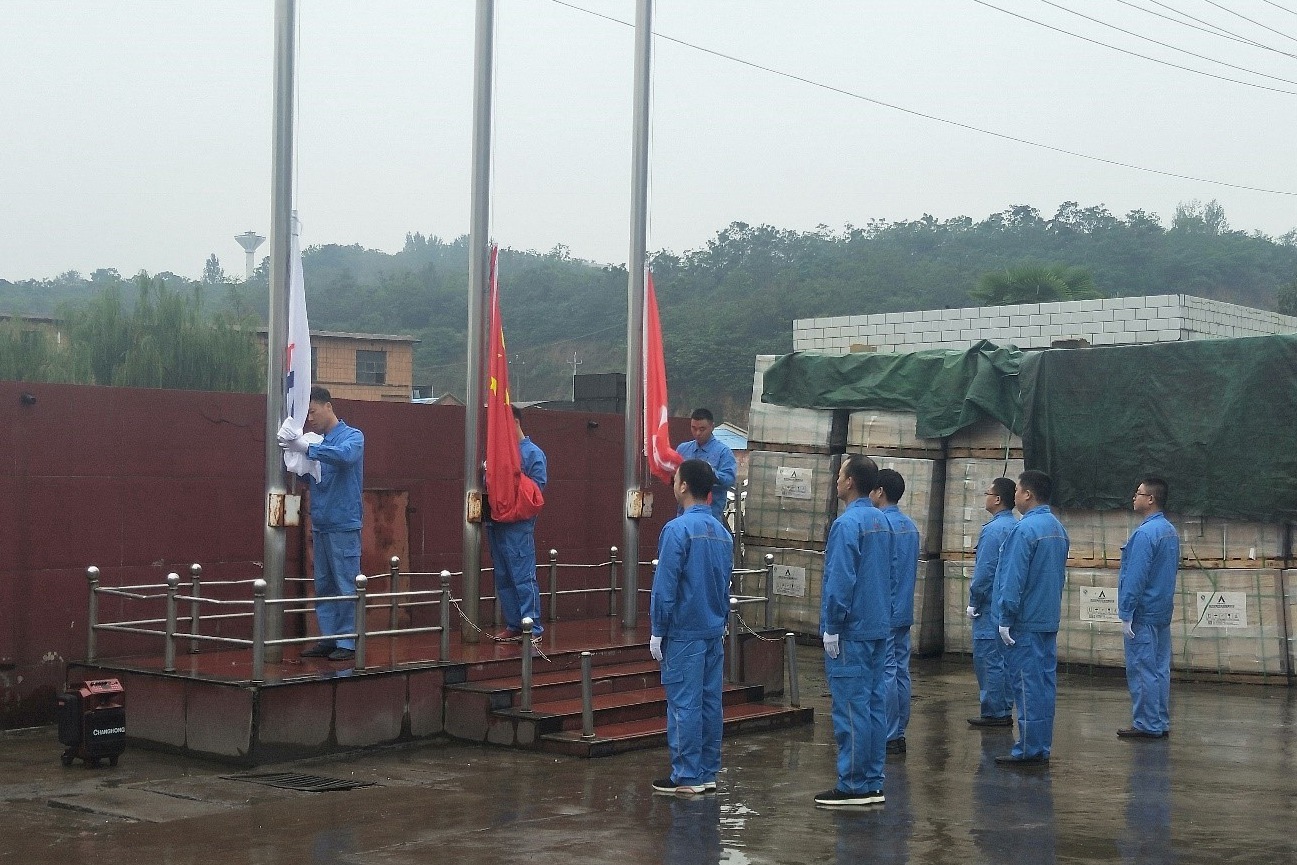 Fuhua Flag Raising Ceremony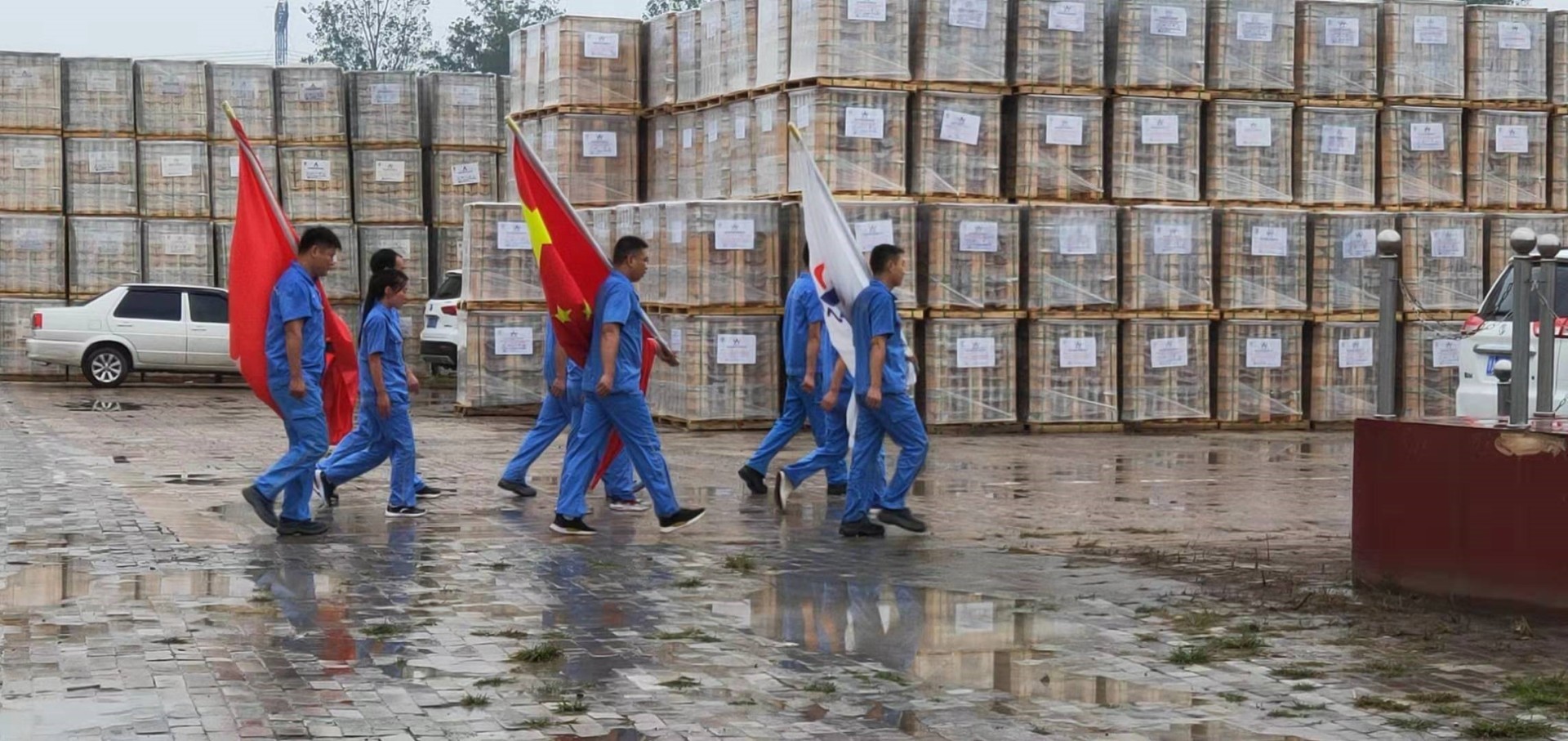 Fuliang Flag Raising Ceremony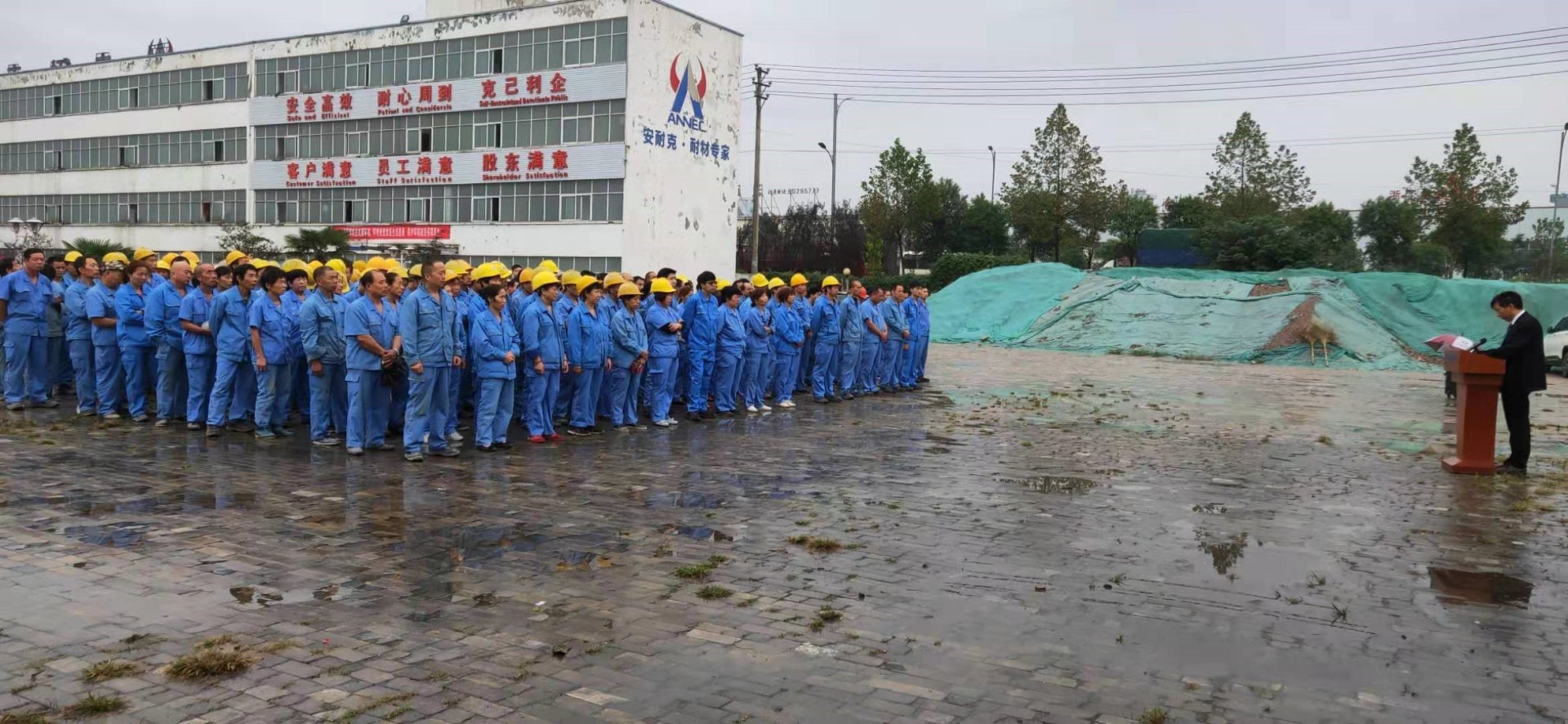 President Zhang Daoyun attended the flag-raising ceremony of Fuliang and delivered a speech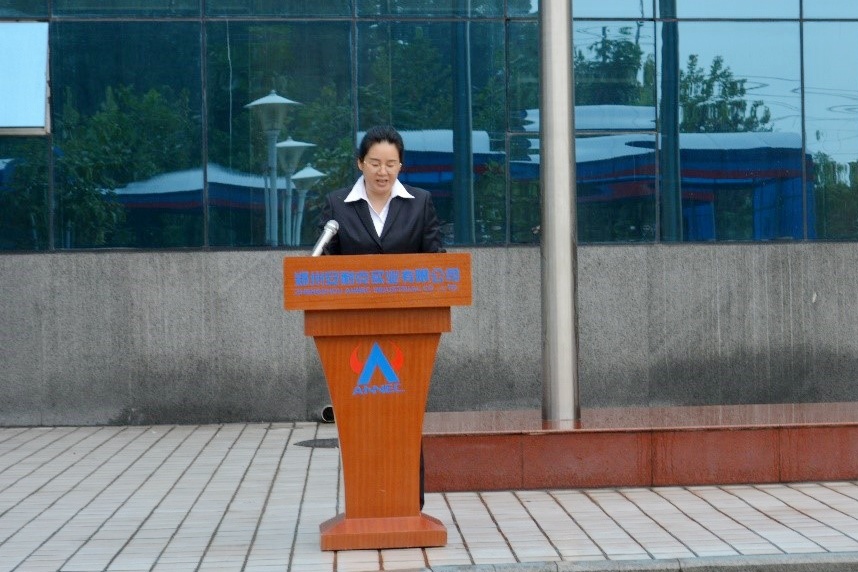 Wang Yiping, Chairman of the Board of Supervisors, attended the flag-raising ceremony of the headquarters and delivered a speech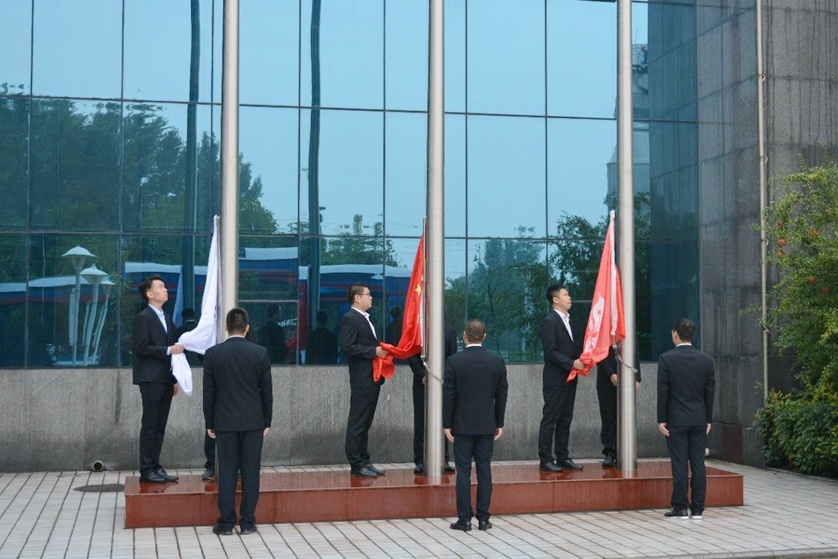 HQ Rising Ceremony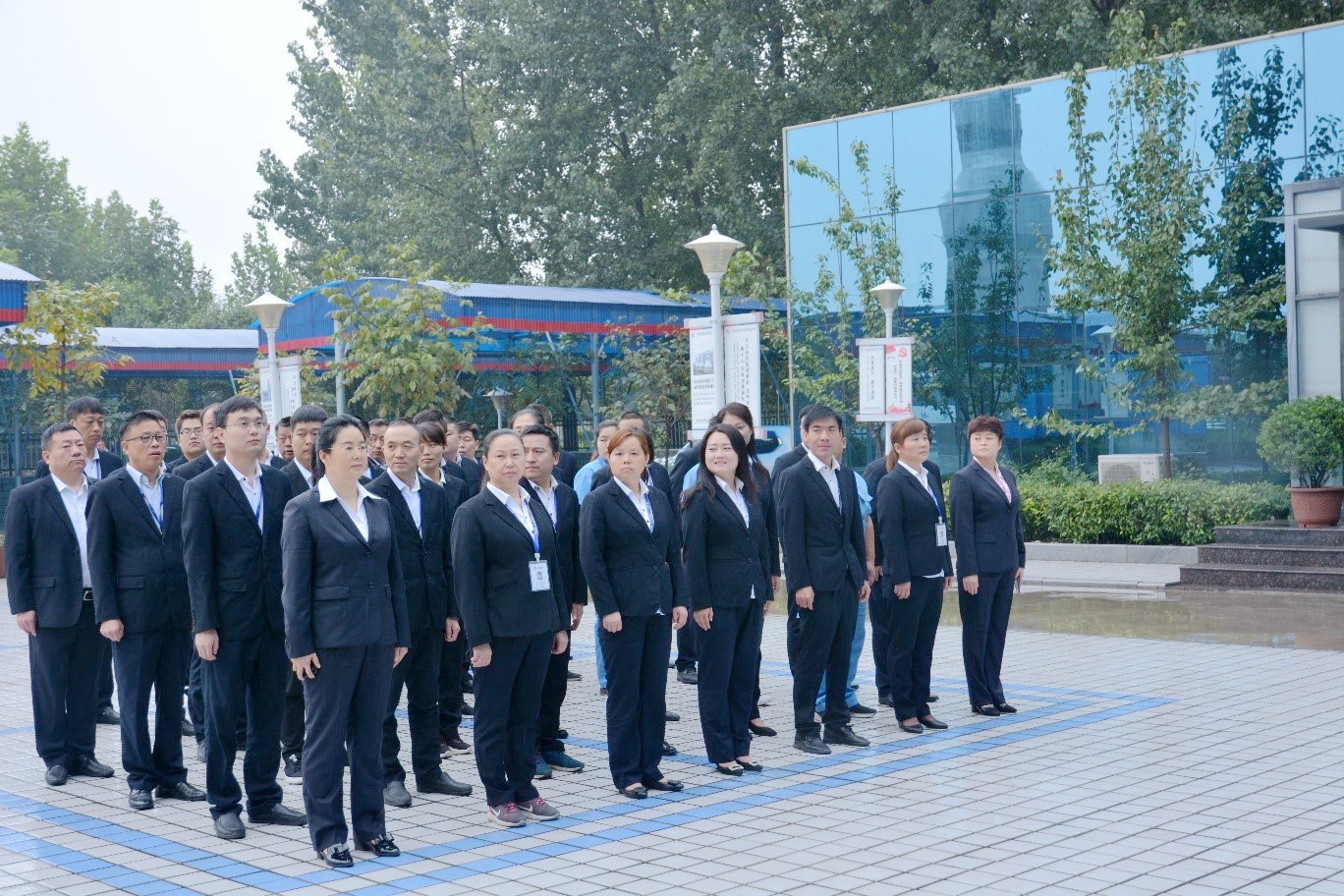 Headquarters management personnel style