Celebrate the Mid-Autumn Festival with 15 years of reunion
On the evening of September 22, 2018, Zhengzhou Annei Industrial Co., Ltd. held a tea dinner of "celebrating the 15th year and reuniting for the Mid-Autumn Festival" at the Luban Joy Hotel in Xinmi City. The dinner was attended by resident customers and their families, company leaders, employees who have been employed for more than 14 years, 2017 model workers, party members, business managers, and management personnel above the supervisor level. Everyone gathered together to sing and dance, talk about their feelings and 15 years of development.
The tea talk dinner began with the high-pitched national anthem and Anneke songs. Mr. Li Fuchao, chairman of the board, delivered a Mid-Autumn Festival congratulatory message to colleagues, friends and employees who still stick to their jobs. After that, employee representatives shared their thoughts on the company's 15-year development process, and even employees offered suggestions for the company's development. Immediately afterwards, the company's executives and above performed an oath ceremony. The ceremony was filled with pride and responsibility as an Anneke employee. Subsequently, everyone's impromptu performance pushed the atmosphere of the dinner to a climax, and the dinner ended in a chorus of "unforgettable tonight.
Chairman's speech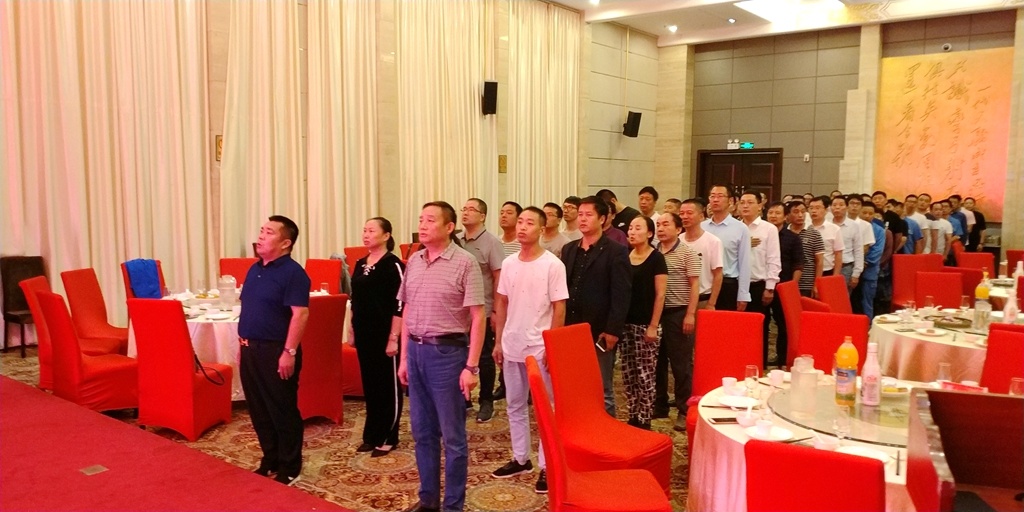 sing the national anthem