Elegant blooms in the sun, and the activities of Annike Goddess Festival are brilliant.
The spring breeze in March makes people drunk, and peach blossoms bloom for Qing in March. In this day when flowers are blooming in spring, we have ushered in the 113th International Women's Day. In order to thank the company's female employees for their hard work and enrich their spare time life, Annike organized the company's female managers to go to Dengfeng Daxiong Mountain Fairy Valley Scenic Area for a spring outing to relax and cultivate their sentiment after busy work.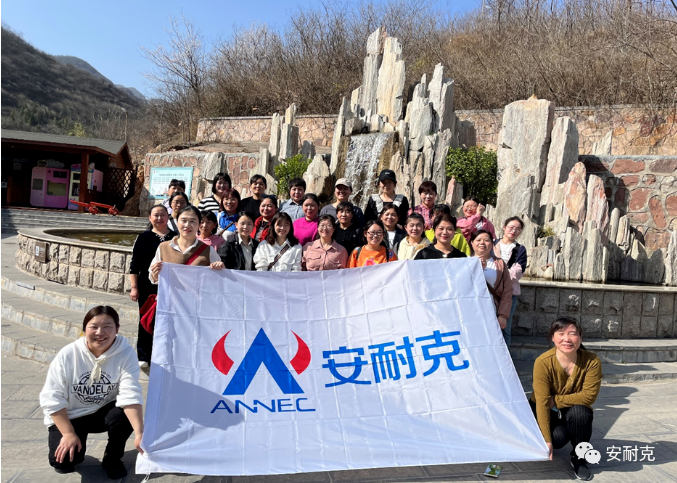 As the bus slowly drove into the scenic spot, what came into view was the colorful apricot blossoms in the mountains, and the willows gurgling water, which could not add fun to the spring outing. Everyone walked slowly along the wooden ladder corridor talking and laughing, from time to time stopping to enjoy the koi in the water. In addition to the beautiful and pleasant scenery, there are many interesting and fun amusement facilities in the scenic spot, which let everyone go back to childhood in one second and experience the happiness of a handful of children.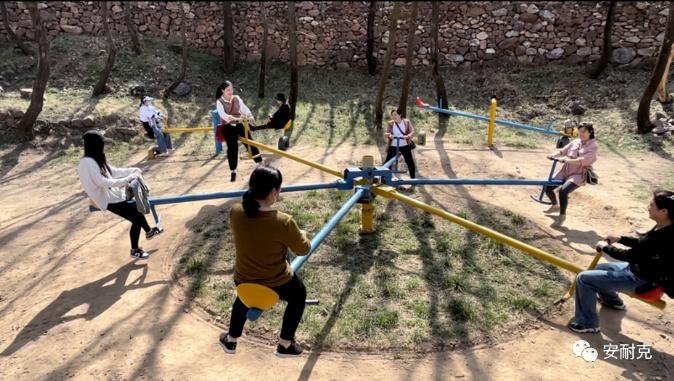 Rotating seesaw

multicolored windmill
The female employees participating in this spring outing are from the head office, Zhengzhou company, Luoyang company, Fuliang branch and Fuhua branch. The spring outing is also a good opportunity for everyone to share, understand and communicate more, so as to make the future work communication more efficient. The activity made female employees feel the company's concern and attention again, which not only exercised their bodies and relaxed their bodies and minds, but also stimulated everyone's enthusiasm for work and enhanced the friendship and feelings among female employees.
As the sun sets, the spring outing ends in everyone's unfinished business. In the future work and life, the company will continue to care for female employees, so that they will continue to bloom in various positions.