After 19 years of wind and rain, spring and autumn are full of fragrance.
On September 17, 2022, Zhengzhou Annike Industrial Co., Ltd. ushered in its 19th birthday. At 8: 18 a.m., annike head office, annike fuliang and annike fuhua held a flag-raising ceremony at the same time. chairman Li fuchao, vice president Zhou fuchen and company leader Zhang Daoyun attended and delivered speeches respectively.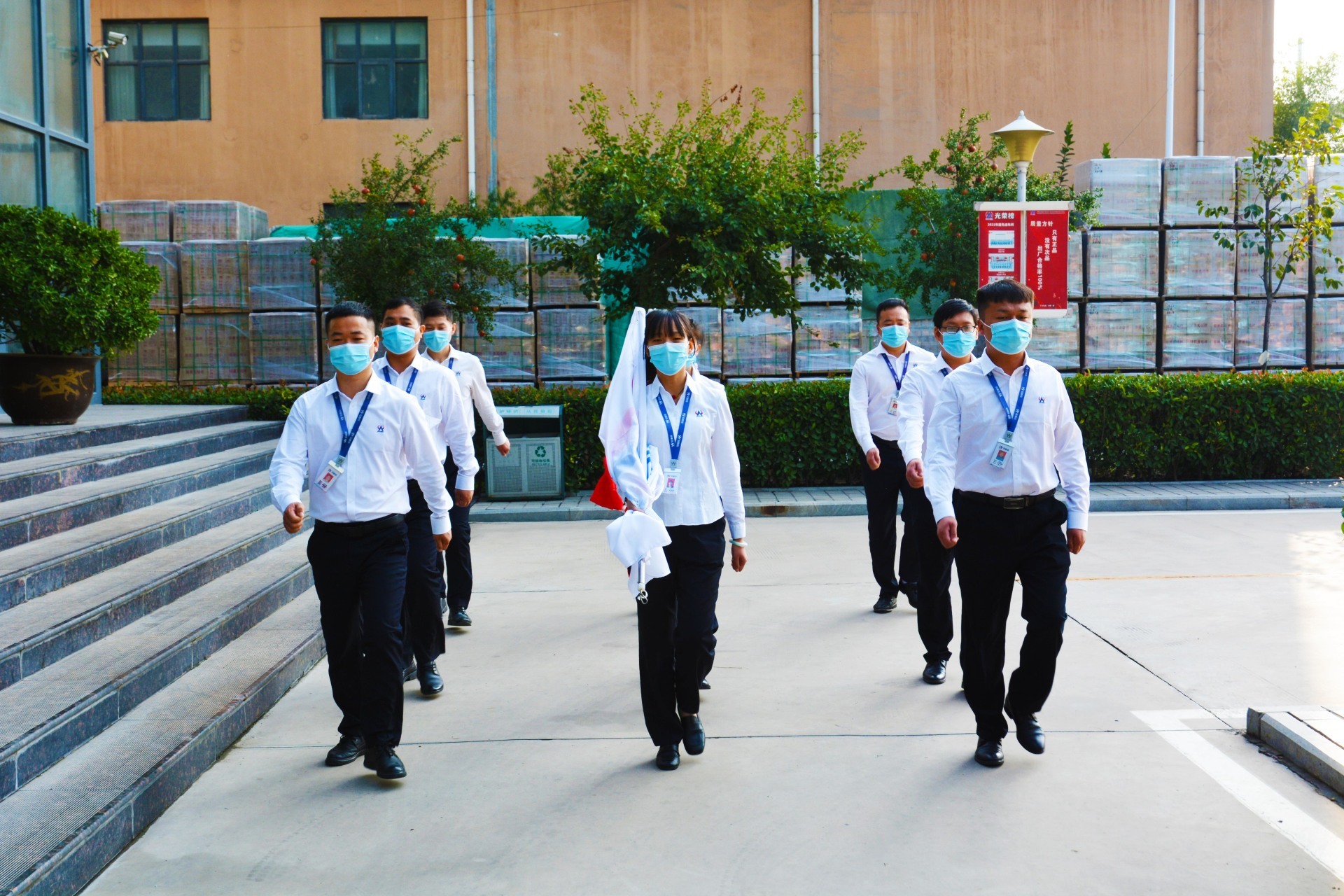 Day and night for 19 years, Anneke people do not forget their original intention, adhere to the "integrity as the foundation, quality of survival, science and technology to promote development" business philosophy, continue to promote the development of blast furnace hot blast stove technology and refractory technology progress; adhere to the "only genuine products, no defective products, factory pass rate of 100" quality policy, determined to become the preferred service provider of the global high temperature industry; adhere to the core culture of "customer satisfaction, employee satisfaction and shareholder satisfaction", and only open up new chapters for the accumulation of strength; Believe in the team declaration of "no perfect individual, only perfect team", and select human resources to create an efficient team.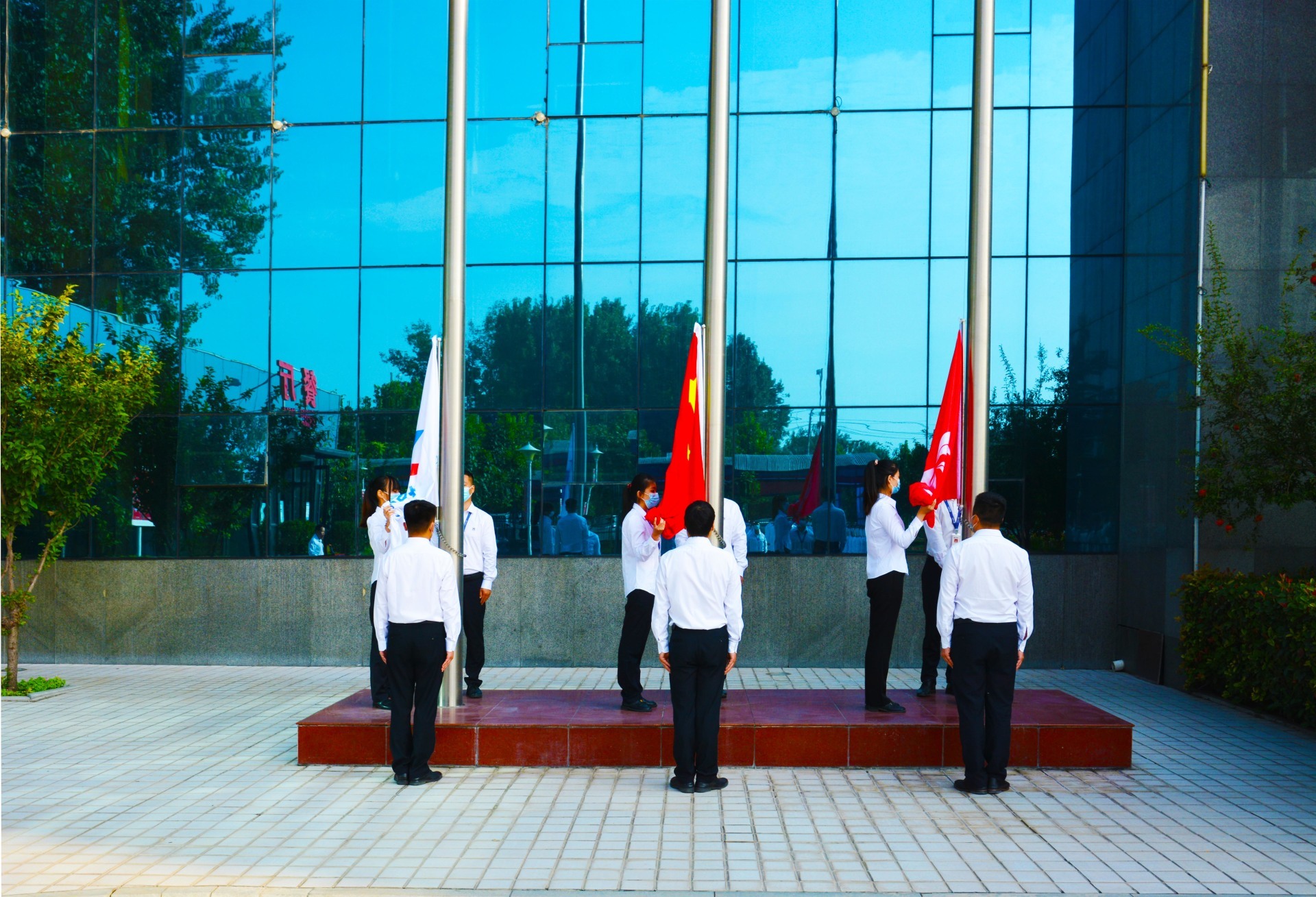 Looking backNineteen years ago today, AnnickXinmi CityQuliang science and technology industrial park foundation construction. 19 years, 228 months, 6846 days,With the joint efforts of all Anke people,Zhengzhou Annike Industrial Co., Ltd. has developed into a national high-tech enterprise with the core business of "exporting high air temperature, long life, low energy consumption blast furnace hot blast stove technology, supporting refractory manufacturing and EPC general contracting project.
Looking back, from 2003 to 2008, the company successively set up Anneke Fuliang, Anneke Fuhua, Anneke Beijing and Anneke Fugang branches, which have the production capacity of full coverage of refractory products in the blast furnace hot blast stove field.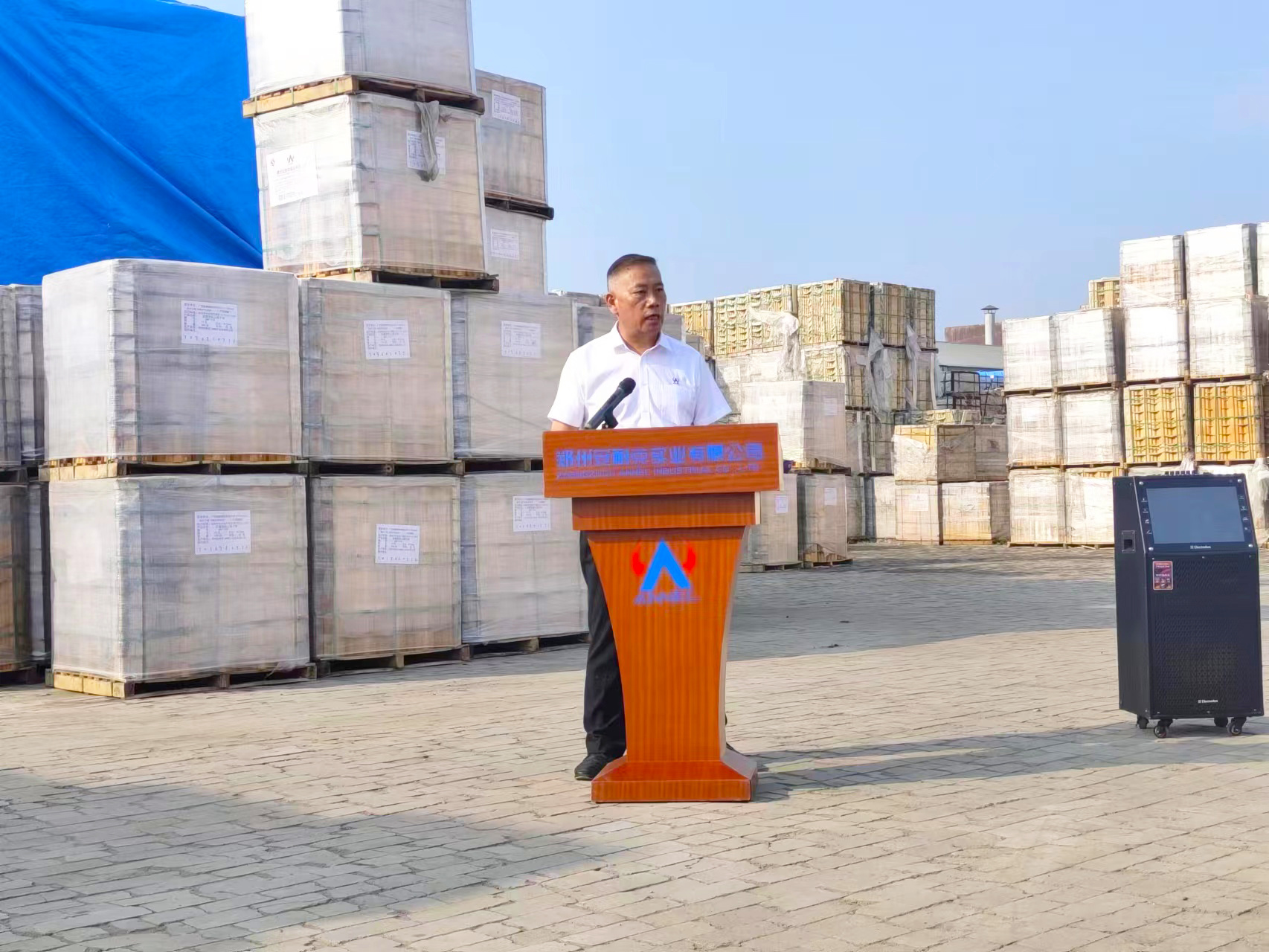 From 2008 to 2013, the company has passed the quality management system, environmental management system, occupational health and safety management system certification;Henan famous brand products, Henan famous trademark, Henan quality integrity AAA class industrial enterprises and many other awards;Participate in the drafting and issuance of a number of national standards for refractory materials. During this period, Anneke made concerted efforts to establish the world's first top-burning hot blast furnace CFD digital model cold and hot simulation comprehensive laboratory. Relying on this platform, the company actively promoted the research and development of super-large high-wind temperature top-burning hot blast furnace equipment technology, and successively supplied core refractory materials for Jiangsu Shagang, Shougang Jingtang, Baosteel Zhanjiang, Vietnam Hejing and other super-large blast furnaces, marking the company's progress from single refractory materials manufacturing to refractory materials integration.
From 2013 to 2019, on the basis of more than ten years of experience in hot blast furnace technology research and development and innovation, the company successfully developed the "Anneke 4th generation top-burning hot blast furnace". As a result, Zhengzhou Annike Industrial Co., Ltd. has moved towards the rapid development stage of blast furnace hot blast stove technology output, supporting refractory integration and EPC project general contracting, and has made historic breakthroughs one by one.
2020,Zhengzhou Annike Industry followed the pace of the "the belt and road initiative" national strategy. Annike's 4th generation top-burning hot blast stove successfully entered the international markets such as Vietnam and Fenhua Steel, RASHMI Steel of India, and Serbia Steel of Hegang. 20208In January, Zhengzhou annike hot blast stove engineering technology co., ltd. was established in zhengdong new district, Zhengzhou city, a national airport economic comprehensive experimental area, which set Zhengzhou annike industrial co., ltd. to a new level of specialization and specialization.
In 2021, under the multiple influences of the new crown epidemic and floods, the Anneke team has always adhered to the management system of "sales contract", "product quality" and "production cost" as the main line, with operating income and annual shipments reaching a record high, with annual shipments reaching 210000 tons. On April 22 of the same year, Zhengzhou Annike Industrial Co., Ltd. and Yichuan County Government signed a cooperation agreement on the project of "Annike High Temperature Technology New Material Industrial Park with an Annual Output of 400000 Tons". Luoyang Annike Technology Co., Ltd. was registered and established in June 2021, and Luoyang Annike Technology Co., Ltd. was officially inaugurated in September 2021.
In 2022, Zhengzhou Annike Industrial Co., Ltd. will work together to actively promote the construction of Luoyang Annike Technology Co., Ltd. High Temperature New Material Industrial Park project. On June 18, 2022, the groundbreaking ceremony of the "Anneke 400000 tons of high-temperature science and technology new material industrial park" project was successfully completed, and various infrastructure preparations were steadily advanced. A green and intelligent benchmarking enterprise with green environmental protection, intelligent manufacturing, energy saving and carbon reduction has quietly taken root and sprouted and thrived on the banks of the Ishui River. It is believed that in the near future, Anneke High Temperature Technology New Material Industrial Park will eventually become an important engine to support the rapid development of Anneke brand in the future.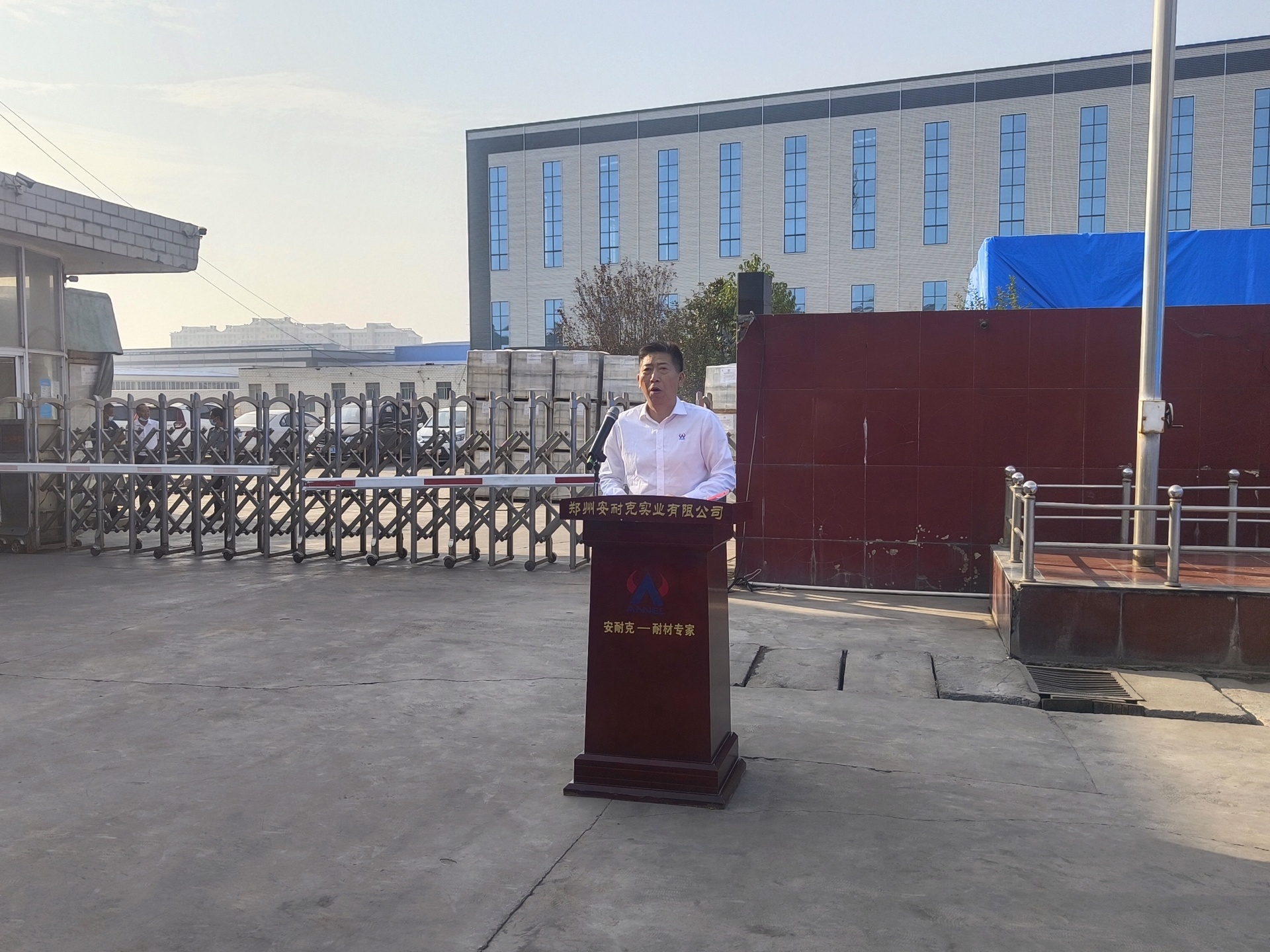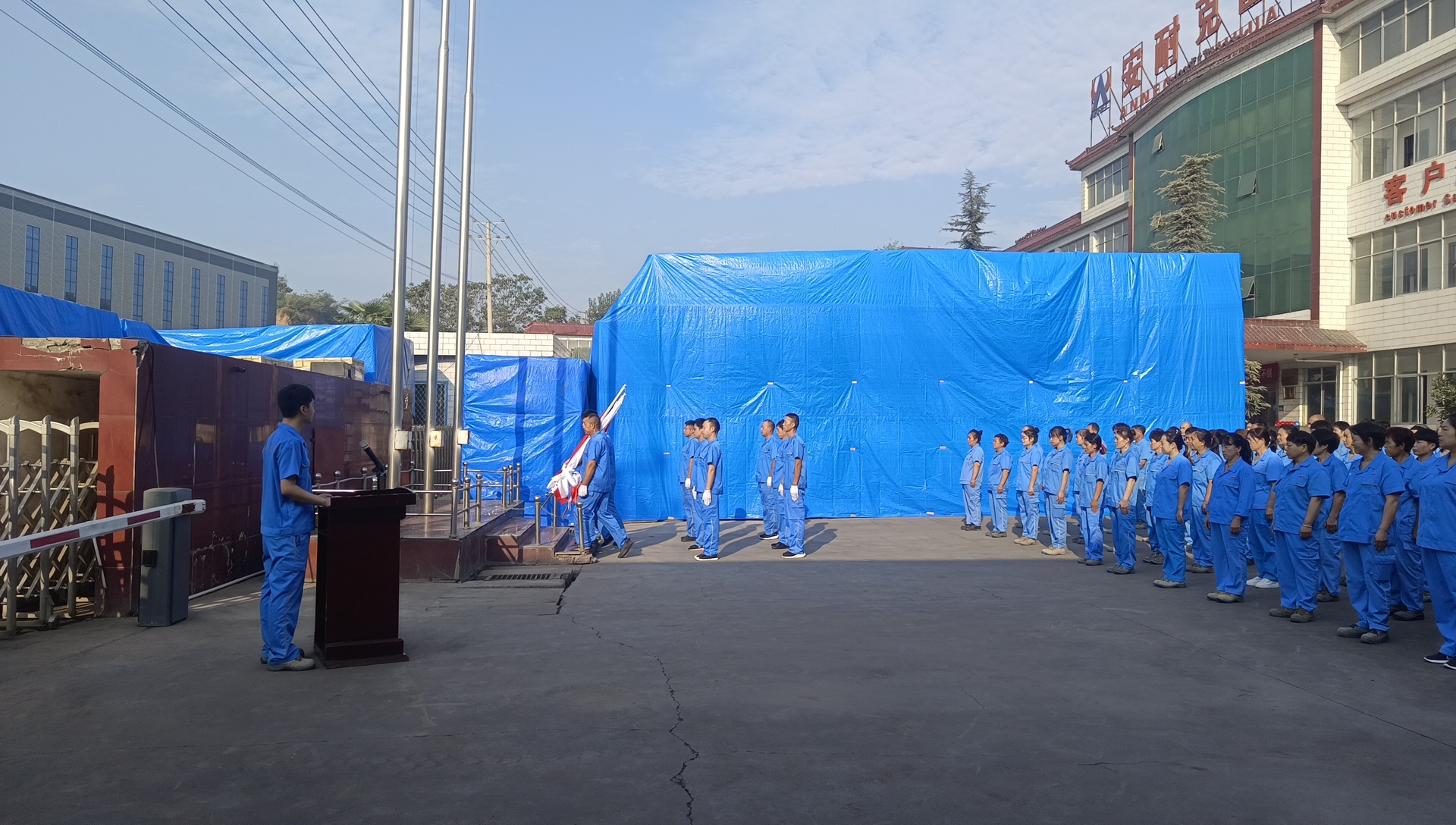 Looking back on the past, scenes of historical fragments reflect passionately in front of us, converging into a history of Annike's own struggle.
While affirming the achievements, we must also be soberly aware of the difficult and dangerous situation we are currently facing and the shortcomings in our work. 2022 has passed more than half, the shadow of the new crown pneumonia has not yet dissipated, the global economic situation is sluggish, the domestic steel industry winter hit, raw material market prices frequently rise, production costs layer by layer, in the face of the severe industry environment, the surrounding counterparts many refractory production enterprises have been forced to stop production. The market situation is shocking. Where should Annike develop and how to survive has become a realistic problem that we Annike people have to face.
As of 2022, the company's core operating indicators have not been completed satisfactorily. Construction site products still have quality problems,Customer backorders often occur, and the company's basic management is still weak. As of the end of August, the YCYA implementation rate of the General Office was only 52.8, and the stubborn disease of poor work execution of each unit has always plagued the healthy development of the company.
In view of the above problems, in the fourth quarter of 2022, all employees must continue to strengthen the promotion of technical marketing, and at the same time strictly implement the product quality control system with "four acceptance and fifteen inspection" as the core, and strengthen the quality training and safety training of grass-roots employees. In the daily management work, the layout work is scientific and reasonable, and the implementation work is meticulous. All work revolves around the work goal of "quality first to ensure progress, customer satisfaction to ensure the market", and strive to ensure that Annike can survive in a severe market environment.
Nineteen years of treading on the road, 19 years of steady progress.The Anneke brand has experienced the tempering of water and fire, breaking the clouds and spreading their wings, and the eagle hitting the sky.It is the clenched teeth and staggering forward to produce incense, and it is the mellow dew fragrance that accumulates strength to break the cocoon into a butterfly. At present, in the face of the grim living situation, I believe that Anneke people will not forget their first heart, overcome difficulties, continue to continuously promote the development of blast furnace hot blast stove technology and the progress of refractory technology, and strive to become the preferred service provider for high-temperature industry!