Annike Party Committee General Election Conference Held
In order to strengthen the organizational construction of the company's party committee, give full play to the role of the party committee as a battle fortress and the vanguard and exemplary role of party members, and enhance the creativity, cohesion and combat effectiveness of the company's party committee, on January 14, 2022, the party committee of the Communist Party of China Zhengzhou Annike Industrial Co., Ltd. The general election of party members was grandly held in the company's conference room 4.
In accordance with the provisions of the Constitution of the Communist Party of China and the Interim Regulations on the Election of Primary Organizations of the Communist Party of China, we should fully promote inner-party democracy, conscientiously implement the rights of the broad masses of Party members and the masses in democratic recommendation, democratic election and democratic supervision, and determine the list of candidates on the basis of extensively soliciting the opinions of Party members.
The conference first voted and passed the "Anneke Party Committee General Election Measures (Draft)", the scrutineers and tellers nominated candidates, and the third Anneke Party Committee members Li Fuchao and Li Yanhui were elected by secret ballot., Lu Yingjun, Yang Yamin, Zhu Xibin.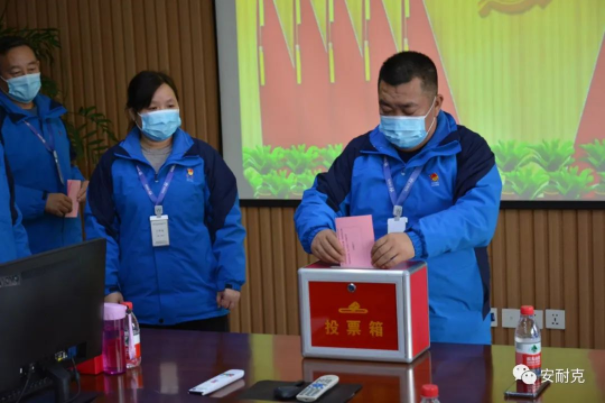 After the election meeting was adjourned for 20 minutes, the third party committee of Anneke held its first plenary meeting, elected Li Fuchao, secretary of the third party committee of Anneke, and Lu Yingjun, deputy secretary of the third party committee of Anneke, and carried out the division of work among the committee members, defined the secretaries of each branch, divided the party members of each branch, and planned the work of the third party committee.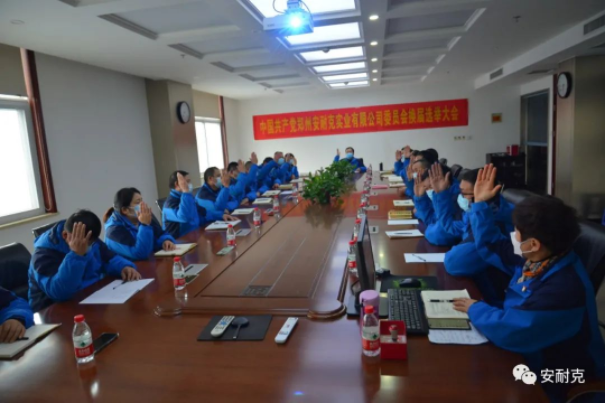 Riding the wind and breaking the waves will sometimes hang the clouds and sail straight to the deep, deep sea. A new starting point, a new journey, heavy responsibilities, and responsibilities are in the heart. The new party committee will be guided by Xi Jinping's new era of socialism with Chinese characteristics, not forgetting the original aspiration, forging ahead, leading and uniting the majority of Anneke's party members, comrades and cadres. Staff, make unremitting efforts to achieve Anneke's quality development and meet the beautiful pursuit of people's lives, and move forward courageously.