Jiao Chengju, vice mayor of xinmi city, visited the company for investigation.
On the afternoon of October 29, Jiao Chengju, vice mayor of Xinmi City, accompanied by Sang Yong, deputy director of the Management Committee of Xinmi Industrial agglomeration District, and others, visited the company for investigation and research. Chairman Li Fuchao and Party Secretary Lu Yingjun accompanied Mayor Jiao and his party to visit and exchange.
Mayor Jiao and his entourage first came to the company's R & D center. Party Secretary Lu Yingjun introduced the company's R & D platform, R & D team, and R & D results, and learned about the R & D equipment and product R & D process on the spot. In the company's exhibition hall, Chairman Li Fu introduced the company's development history, the development of hot blast stove technology, the technical advantages of Annike cone column rotary cutting top-burning hot blast stove, the company's patents, honors and main customers, and introduced in detail the technical characteristics and market promotion of the company's series of core products. In the conference room, the two sides watched the company's promotional video and had in-depth communication on the development of the national steel and refractory industries, the upgrading of Xinmi refractory enterprises and Anneke's future development strategy.
Through the investigation, mayor Jiao has a more intuitive and comprehensive understanding of Annike's R & D ability, innovation ability, market promotion, development mode and development strategy, fully affirmed Annike's achievements in recent years, and put forward opinions and suggestions on Annike's future development. Mayor Jiao pointed out that in view of the problems and difficulties encountered in the process of enterprise development, local governments will actively coordinate and solve them to provide a good business environment for enterprise development.
Li Fuchao, chairman of the company, said that under the background of "double carbon" economy and high-quality development of manufacturing industry, Anneke will closely follow the development requirements of the times, strengthen scientific and technological research and innovation, implement equipment upgrading and transformation, improve the level of standardized management, promote the green, intelligent and standardized development of enterprises, promote the high-quality development of the industry, and make greater contributions to the local economic development of Xinmi.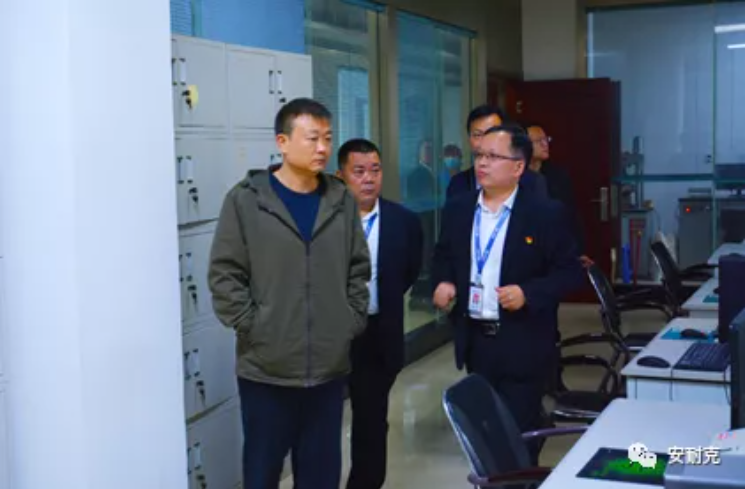 Visit the high temperature testing room of the technical center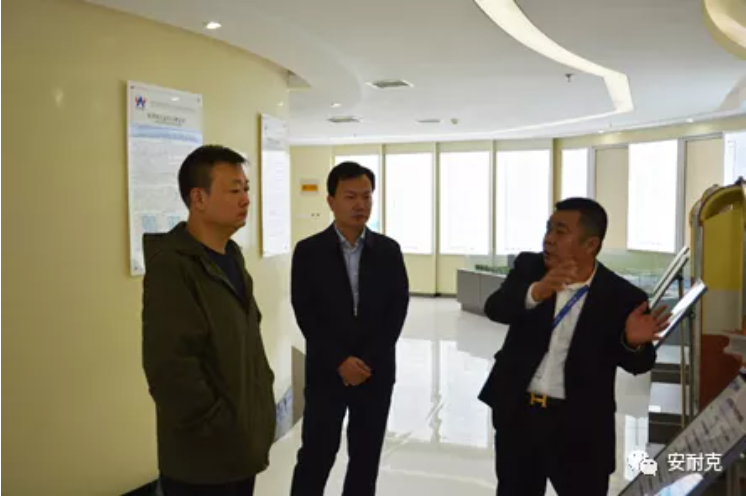 Chairman Li Fuchao Explains the Development Process of Hot Blast Stove

Lu Yingjun, Secretary of the Party Committee, Explains the Development Process of the Company