Company leaders went to China Metallurgical Jingcheng Company for exchange and study.
On October 25, 2021, the company's chairman Li Fuchao, president Zhang Daoyun, marketing company general manager Li Chaohong, marketing manager Liu Yansong and his entourage went to China Metallurgical Jingcheng Engineering Technology Co., Ltd. to exchange and study, and were warmly received by China Metallurgical Jingcheng Chairman Yue Wenyan and other relevant leaders.
For a long time, Annike and China Metallurgical Jingcheng have always maintained a good cooperative relationship. The "Rotary Cutting Top Burning Hot Blast Stove" and "Cone Column Rotary Cutting Top Burning Hot Blast Stove" jointly developed by both parties have won the first prize of Henan Science and Technology Award, the silver prize of China Metallurgical Patent Technology Award, the second prize of China Metallurgical Group Science and Technology Award, the third prize of Beijing Science and Technology Award and many other awards. They have been successively applied to more than 1000 blast stoves at home and abroad, it has won a high reputation and good reputation in the industry, and has been selected into the "National Key Energy-saving Technology Promotion Catalog (Fifth Batch)".
Yue Wenyan, chairman of MCC Jingcheng, fully affirmed the achievements of long-term technical cooperation and business cooperation between MCC Jingcheng and Anneke, and introduced the main business sectors of MCC Jingcheng and the "1 2 N" enterprise development strategy. Yue Wenyan, chairman of the board, pointed out that MCC Jingcheng's company vision is "to be a technology-leading, domestic leading and international first-class international engineering technology company", anneke's company vision is to "become the preferred service provider of the global high temperature industry". The development positioning of the two sides coincides with each other. The goal of high-quality development of the iron and steel industry is highly consistent. The two sides have huge space for cooperation. Anneke is sincerely welcome to actively participate in the global development strategy of China Metallurgical Jingcheng, and the two sides carry out deeper exchanges and cooperation. Li Fuchao, chairman of Anneke, expressed his willingness to continue to give full play to his technical advantages and integrated supply advantages in the field of top-burning hot blast stoves, and to cooperate with MCC Jingcheng in steel and other fields to turn the projects of cooperation between the two sides into high-quality projects, demonstration projects and benchmarking projects, contributing Jingcheng wisdom and Anneke strength to the transformation and upgrading of China's steel industry, promoting energy conservation and emission reduction and high-quality development.
This exchange and learning has further deepened the cooperative relationship with China Metallurgical Jingcheng. It is believed that based on the good resource cooperation between the two parties, they can give full play to their respective advantages, work together to seek long-term development, and jointly promote the global steel industry towards low-carbon, green, and intelligent development.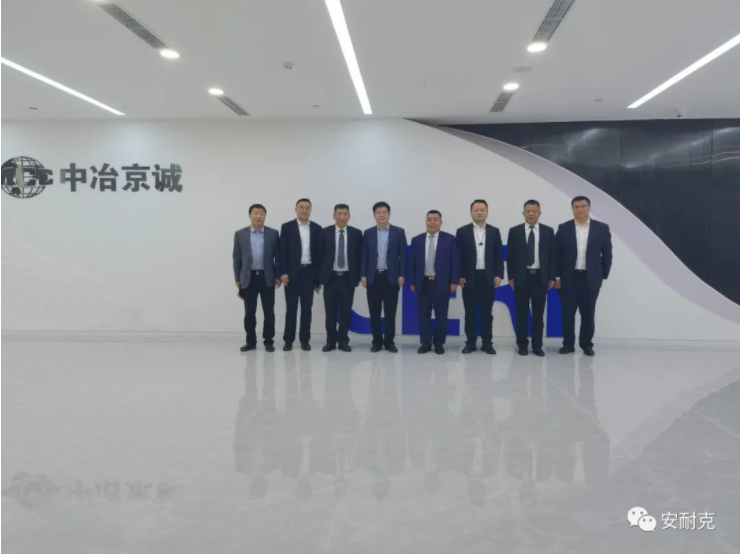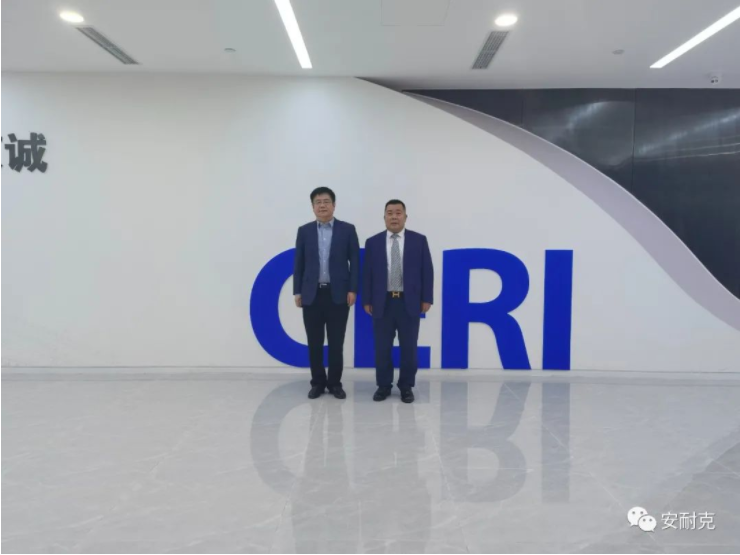 Annike Chairman Li Fuchao (right) and Yue Wenyan (left), Chairman of MCC Jingcheng