Anneke Attends Xinmi City 2021 Human Resources Job Fair
In order to strengthen the construction of talent echelon and promote the continuous adjustment and optimization of talent structure, according to the company's overall requirements and key work guidelines for 2021, Zhengzhou annei industrial co., ltd. participated in a large-scale job fair organized by xinmi city industrial cluster management committee, xinmi city human resources security bureau, xinmi city quliang town people's government and xinmi city employment service center. The job fair was held in Qushui Town, Greenland. There were 120 companies at the job fair site, providing 2325 jobs. The scene was crowded and extremely hot.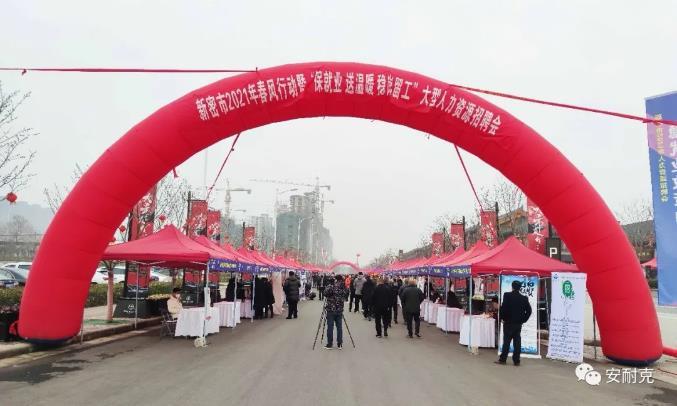 Job fair site
Henan TV Station, Zhengzhou TV Station and other media organizations conducted online live broadcasts of the job fair and conducted on-site interviews on the recruitment situation of the company. As a representative of the company, Anneke accepted the interview and introduced the specific situation of the job fair. Li Xiaofeng, the company's comprehensive management department, said: First of all, Anneke would like to express his gratitude to the Industrial Cluster Management Committee, Xinmi City Human Resources Security Bureau and other units for providing this recruitment platform for enterprises. Secondly, in recent years, thanks to the vigorous development of the local economy in Xinmi and the active guidance of the government, this job fair clearly feels that migrant workers have a strong desire to return to their hometowns. At the same time, enterprises also hope that through local recruitment and local employment, enterprises can achieve a good situation in which industrial workers can be recruited and retained. Thirdly, the resources of outstanding college graduates at this job fair have also increased significantly, and they are full of hope for the development of their hometown, and they are willing to participate in the economic growth of their hometown with enterprises for a long time.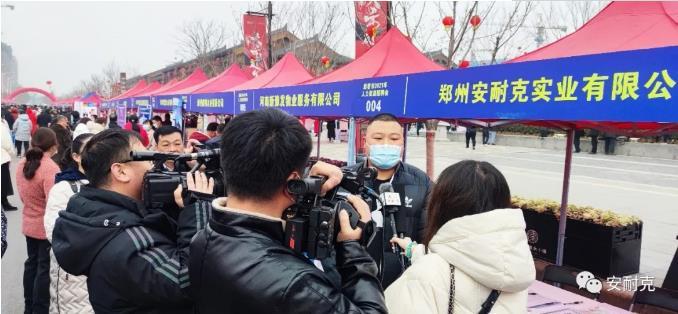 Annike Receives Media Interviews on behalf of Li Xiaofeng
In this job fair, Anneke provided 33 management jobs such as refractory research and development, graphic specialist, general ledger accountant and some industrial worker jobs. More than 20 people were initially intended on the spot, and the recruitment effect was remarkable.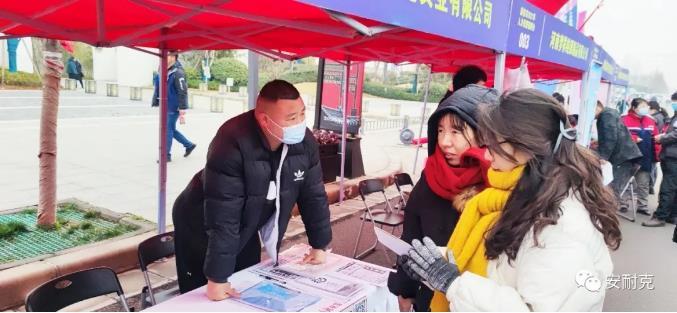 On-site interview (I)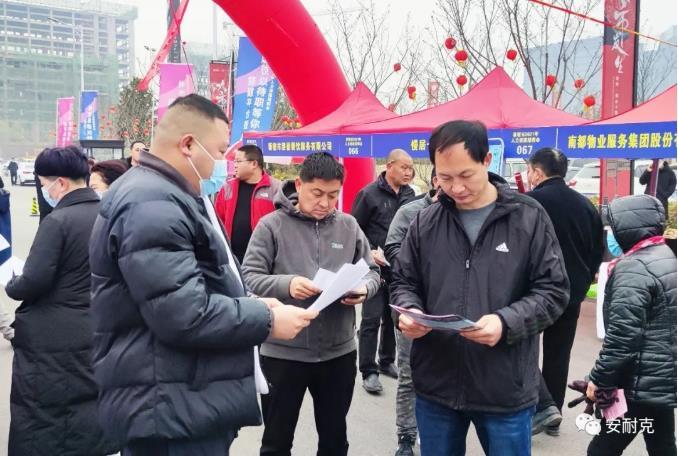 On-site interview (II)

"Strengthening the construction of management team and increasing the introduction of talents" is one of the 10 key tasks of Annike in 2021. Annike will actively attract talent development echelon through a clear construction strategy, and strive for Annike to become the preferred service provider of the global high temperature industry.