Annike 3200m Blast Furnace Cone Column Rotary Cutting Top Combustion Hot Blast Stove Cold State Test Successfully Successful
On September 17, 2020, is the 17th anniversary of the establishment of Zhengzhou Annike Industrial Co., Ltd., on this special day, Annike "3200m ³ blast furnace cone column rotary cutting top-burning hot stove cold state test" was officially launched.
The purpose of this experiment is to further develop the technology of cone column rotary cutting top combustion hot blast stove, to deeply study the actual use effect and flow field distribution law of high-power cone column rotary cutting burner, to provide theoretical support for the design of hot blast stove supporting iron blast furnace in Zhongtian green high-quality steel project, and to ensure the operation of hot blast stove to achieve the expected effect. The experiment was conducted by a technical team led by Professor Zhang Bopeng, chief expert of Annike. During the experiment, Wang Xian, Liu Chengwei, Kong Bowen, and Zhang Jianliang, an iron-making expert from China Metallurgical Jingcheng, participated in the test process. During the test, the resistance coefficient of the air, gas pipeline and shunt ring of the cone-column rotary cutting top-fired hot blast stove burner, the airflow distribution of the combustion chamber, the mixing of air and gas and the trajectory of the combustion gas were tested, and all the established test items were successfully completed, and a large number of reliable test data were obtained, which provided a reliable theoretical basis for the screening and evaluation of the hot blast stove burner scheme.
Comprehensive CFD simulation and cold model test data analysis, the experimental results once again proved the rationality and advancement of the design of the cone-column rotary cutting top-fired hot blast stove burner. After air and gas mixing, the temperature and airflow distribution on the surface of the grid brick and the degree of mixing have reached the process requirements of Zhongtian Green Fine Steel Project and can be put into industrial application.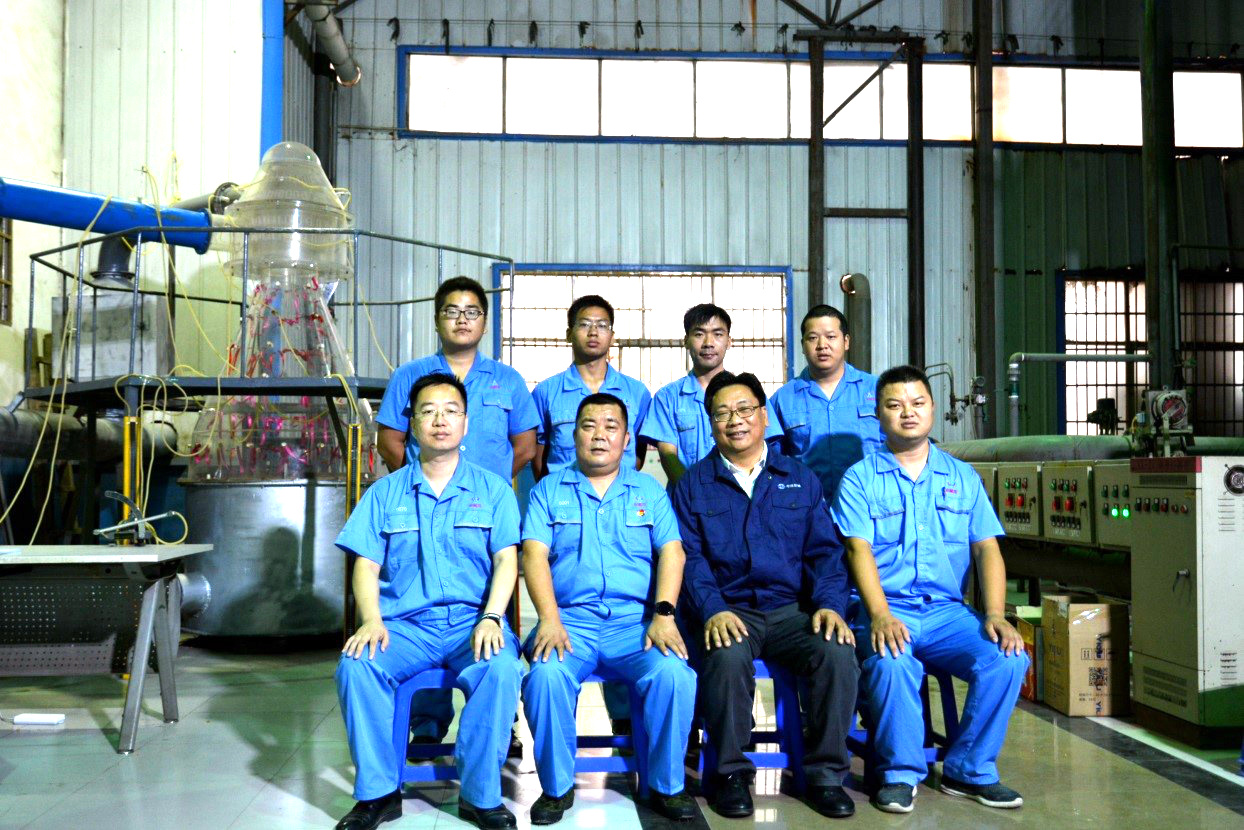 Group photo of test personnel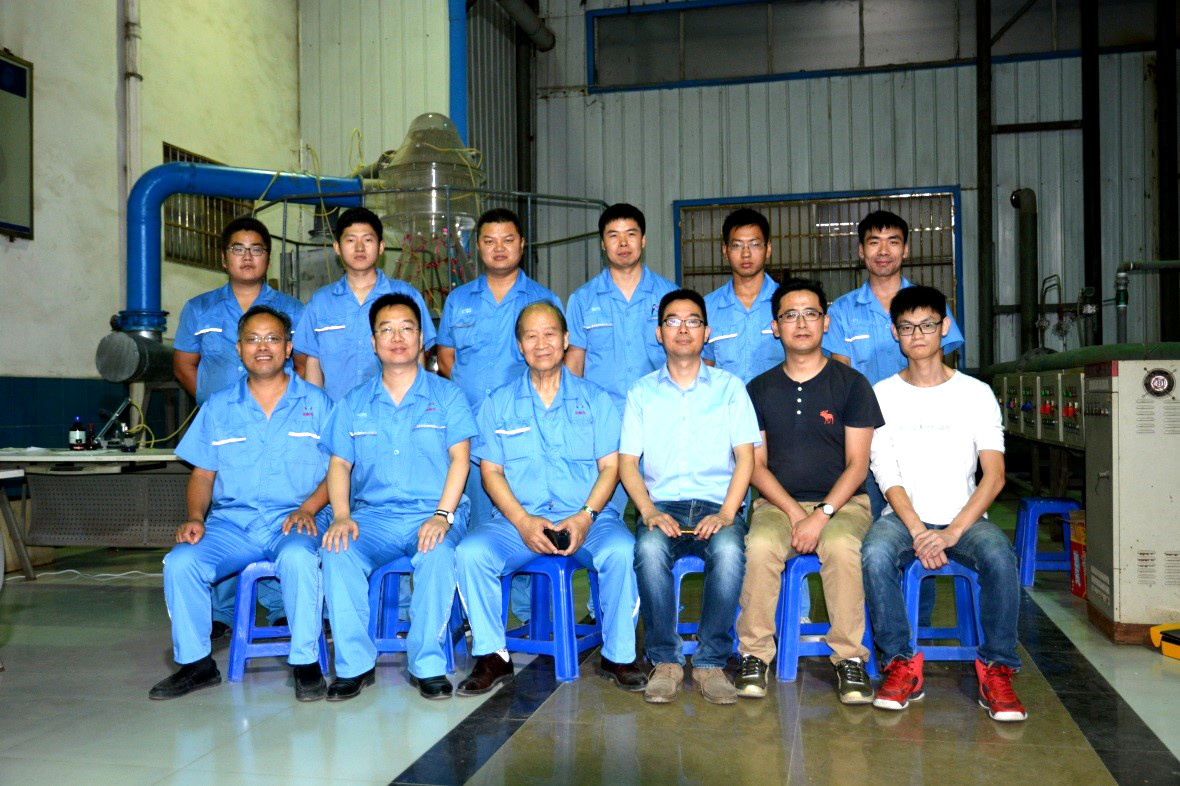 Group photo of test personnel